b2b Magazine
Russian CPM participants
From August 30 to September 2, Moscow hosted the next season of the leading b2b exhibition of the Russian fashion industry Collection Premiere Moscow. According to the organizers, the number of visitors-industry specialists approached 23,000, and the number of participating brands increased by almost 10% and reached 1,300 brands, of which more than 20% are Russian.
The active growth of interest of domestic manufacturers and fashion retail specialists in the CPM exhibition is evident throughout the post-crisis period and confirms the status of the event as a key one for the industry. Thanks to cooperation with The Union of Russian Buyers has been implementing the Top Buyer Lounge program for the second consecutive season, which allows owners of premium boutiques from all over Russia to get acquainted with new collections of CPM participants. Buyers from Novosibirsk, Krasnoyarsk, Kemerovo, Stavropol, Rostov-on-Don and other major cities have already found new partners for themselves.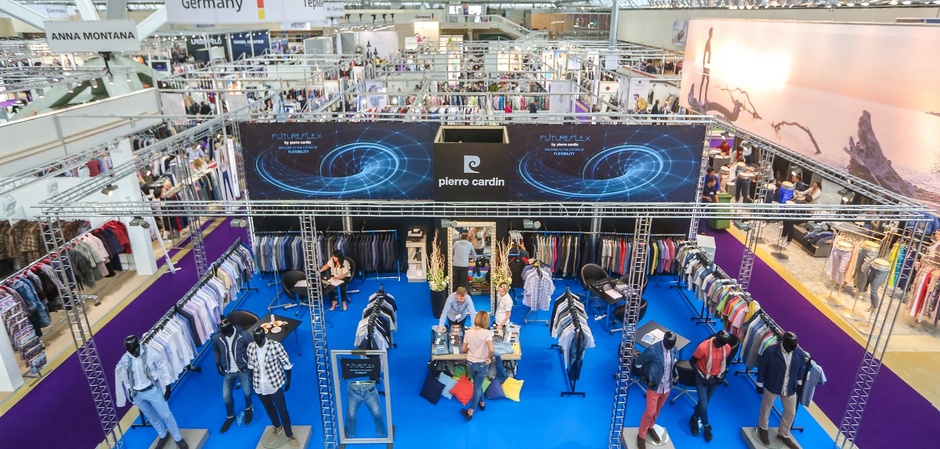 Nikolay Yartsev, project director CPM: "At the end of the season, I would like to note the increased number of participants and visitors to the exhibition. All the exhibitors noted the importance of CPM for the market and the industry as a whole. The optimistic results of their work were also reflected in the early booking of the exhibition space for the February 2018 session, during which manufacturers will present collections of the autumn/winter 2018/19 season.
Stable development is shown by the important segments for the exhibition CPM Handmade and Designerpool, which provide an opportunity for local design brands to express themselves, often in a new professional role. Thus, the section of author's handmade products consisted of 19 participants, including the brands Anna Slavutina, Lia Gureeva, Plat'Oky, Jane Doe and others. The designers invited to the CPM Designerpool project were Asya Kogel and Iya Yots from St. Petersburg, Moscow brands Ptuch and Intro.Version, as well as children's author brands Irmi and Sovakids.
Among the bright and recognizable participants of CPM from Russia were both regular exhibitors – Truvor, Sudar, Elis, Odri, Vemina City and Parole by Viktoria Andreyanova, – and interesting debutants – Alexandria and Yarmina. A new special project with Russian designers CPM My Country has become another logical stage in the development of the exhibition. As part of the project, the author's works of five trademarks from Nizhny Novgorod were presented at the joint stand: YALLO, Alexey Pavlov, SHI SHI, Mashkara, Oksana Kosareva. Also, traditionally, the stand with Russian design brands was presented by the company Real Profit Group.
The next exhibition Collection Premiere Moscow will be held from February 19 to 22, 2018.