b2b Magazine
Fashion Mood competition on guard of creativity
On December 23–24, the All-Russian Fashion Mood Design and Photo Contest will be held in the creative space «Weavers» (St. Petersburg).
There are three directions in the competition - photography, fashion design and fashion illustration, with several nominations for each of them. Acceptance of applications from participants is open until November 30. Selection is carried out on applications.
The Fashion Mood contest is designed to help young talents break through in the fashion industry, make useful contacts and gain experience that is so necessary for further development. Participation in the contest takes place on a paid basis, but the loyalty program and constant sweepstakes allow absolutely any participant to try their hand for free.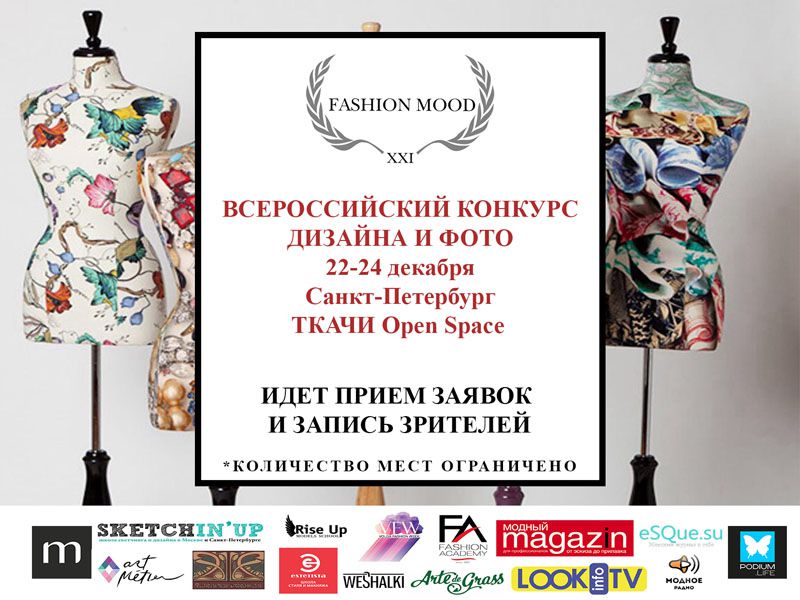 The photography and fashion drawing contest will be held in absentia, by voting by a competent jury in the VKontakte group on December 1 and 6. An exhibition will be organized for the works of the winners in Tkachi Open Space during the days of competitive screenings. The event also has an educational component – interesting lectures and master classes on fashion and related fields will be held on the site for two days. On the second day, a large gala show is planned, at which the winners and specially invited famous designers will show their works. The fair of New Year's gifts is also of considerable interest. Souvenirs, handmade gifts and accessories, clothes from designer showrooms, sweets and much more will be presented there.
The competition can be attended not only by fashion experts, but also by ordinary viewers, which is a rarity for such events.