b2b Magazine
Fashion market: where to go for a young specialist?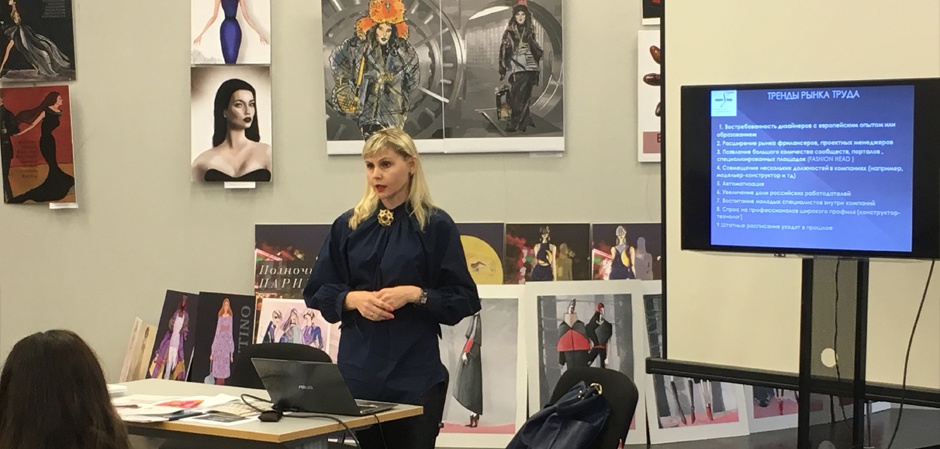 A master class was held in Moscow "How to build a career in the fashion industry and develop your own brand?» from Elena Zalesskaya, head of the HR agency «Fashion Bureau». The speaker considered the most pressing issues of concern to young professionals in the field of fashion, and noted the main trends in the employment market in the fashion industry.
As for the overall picture of the labor market in the fashion industry, then, as a few years ago, there is still a high demand for production personnel. However, as Elena Zalesskaya notes, candidates do not want to systematically start a career with low positions and small salaries and immediately after graduation they try to develop their own brand or work on freelance projects. As a rule, units manage to get closer to their goal. But most of them have a time interval when professional skills that could be increased in industrial clothing companies are completely lost.
Often a recruitment agency, when searching for designers, encounters project employees or freelance designers. However, this experience, as shown by communication with both parties (the designer himself and the customer company), does not always suit both. Firstly, creative people do not always competently approach the conclusion of a transaction and are not legally prepared for cooperation. Often, having done a lot of work on the collection, they do not receive their fee. Secondly, the companies themselves do not know how to test and properly select such specialists.

The most intense changes are taking place in the creative sphere. A number of professions are slowly but surely dying out, transforming into new, more narrow-profile ones. For example, an advertising manager has transformed into a specialist with specifically targeted competencies: an SMM specialist, a PR manager, a blogger, a fashion illustrator, etc.

Production specialists with a basic professional education as a technologist or designer are most in demand. Many positions are open to designers, technologists, fashion designers, production managers, order placement managers. And here it is worth noting two important market trends.

Firstly, the search for a specialist is mainly subordinated to the assortment and category of the product with which the designer, technologist or designer worked. For example, you need a specialist with experience working with women's clothing, and specifically with evening, wedding or outerwear. Compliance with more general requirements (such as age, gender, presence of children, territory of residence, etc.) is considered in the second place.

Secondly, due to the economic situation and staff reduction, companies are looking for specialists of a wide profile who are ready to combine positions. This is especially true for small and medium-sized companies.

And although the demand for seamstresses and tailors has increased several times in two years, in general, the problems in the production sector have remained the same:
a small number of seamstresses and tailors themselves;
low level of professional training of designers, cutters and tailors;
manual construction and lack of experience in professional programs;
inconsistency of the acquired knowledge with modern technologies;
absence of the institute of buying in the domestic fashion industry;
lack of organizers of the production process and competent managers, which is why designers are left alone with their creativity and ideas;
complexity of branding organization;
inconsistency of the level of training of specialists in professional institutions with the requirements imposed on them and modern technologies.
A few years ago, the product manager was a young specialist with knowledge of the language and not always with the education of a technologist or designer. In most cases, such a specialist was required to work in China, India and Turkey. Now it must be a competent technologist who will work with factories in Russia. Accordingly, the qualification requirements for such employees have changed a lot.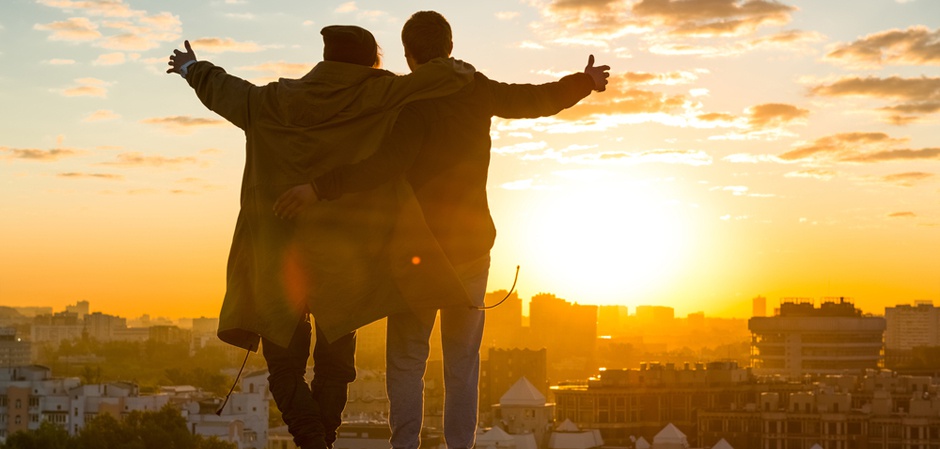 Freelancing has become one of the most common forms of relationship between a company and an employee. The demand for project managers increased by 40%. As Elena Zalesskaya notes, the share of such cooperation will grow even more.
In addition to the creative sphere, IT technologies will be increasingly in demand. The demand for specialists helping to promote the brand on social networks has increased. More attention is paid to analytics – the number of positions has increased, such as the head of the commodity analytics group, a commodity analyst, an analyst in the logistics department, a chief pricing analyst.

It is curious that almost 90% of applicants have difficulties in compiling resumes and cover letters. It is difficult for a potential employee to position himself independently and correctly prioritize the description of his professional experience, as well as to choose keywords for a quick resume search in the search engine database. That is why people get rejected at the stage of reviewing resumes by recruiters.

Finally, the expert pleased the audience with the information that wages began to recover for the first time since 2014. The approximate salary growth was 25-30%.

Summing up, we can note the following trends in the labor market in the fashion industry:
1. The demand for designers with European experience or education. There are orders from Russian companies that are ready to attract students who have completed courses or internships in famous European fashion houses.
2. Expansion of the market of freelancers, project managers. Among top managers in Russian companies, the share of project and temporary work is growing.
3. The emergence of a large number of fashion communities, portals, specialized sites.
4. Combining several positions in companies (for example, fashion designer, etc.).
5. Business automation.
6. Increasing the share of Russian employers.
7. Education of young specialists within companies. The appearance of internships in large manufacturing companies. 8. Demand for professionals of a wide profile (for example, designer-technologist). 9. Refusal of staff schedules. The opening of a new position, as well as the reduction of "extra" employees, happens quickly.
10. Transformation and death of a number of professions.
11. Flexibility of working conditions. More and more companies are ready to provide individual terms of cooperation to valuable employees.