b2b Magazine
Urban Tiger collection was highly appreciated at ISPO
At the largest international exhibition of sporting goods and services ISPO Munich 2018, which was held in the capital of Bavaria from January 28 to 31, 2018, the brand Urban Tiger presented men's and women's ski suits that provide water resistance, freedom movements and are made in bright colors. A bicomponent breathable membrane, water-repellent treatment and moisture-proof zippers are responsible for moisture protection. At the same time, the internal ventilation system provides complete comfort – coolness during movement and warmth during rest.
At the same time, the brand presented a traditional version of the ski jacket-raincoat adapted for urban conditions. Its unique feature is the innovative technology of "Active light" flexible electroluminescent edging with a portable power source.Active light is indispensable in conditions of fog, heavy rain, complete absence of light, which ensures safety on the mountain slope and in the city.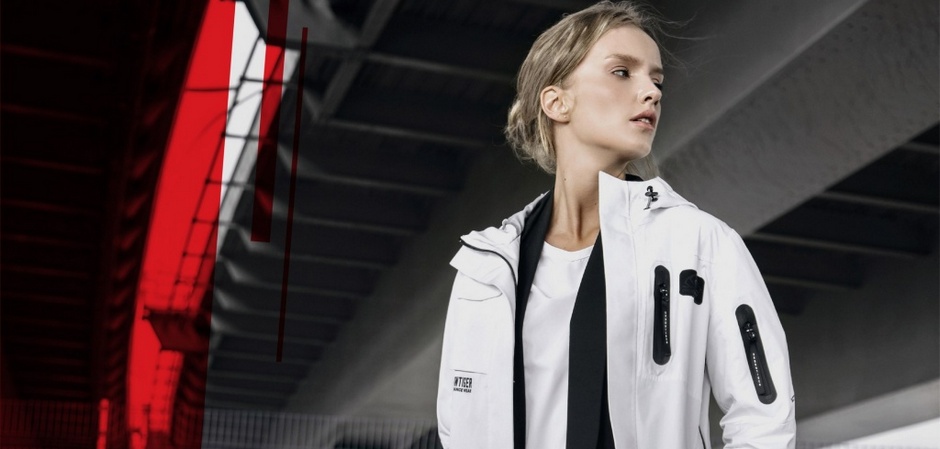 "We understand how high the competition is in the sporting goods market, so we present a product that fully complies with international standards of outdoor clothing, but has its own authenticity. All Urban Tiger clothing is sewn from innovative Russian-made fabrics. We are very pleased that professional athletes, outdoor enthusiasts and representatives of the fashion industry have highly appreciated both the Urban Tiger brand and the presented collection,"says Anastasia Piorunskaya, Head of the division Directorate Urban Tiger.
The brand Urban Tiger participated in the exhibition ISPO Munich 2018 as part of the collective stand Russian Outdoor Village, which this year was organized with the support of the Ministry of Industry and Trade of the Russian Federation and the Russian Export Center.