b2b Magazine
Fashion retail: time ahead?
part 1 part 2 part 3 part 4 part 5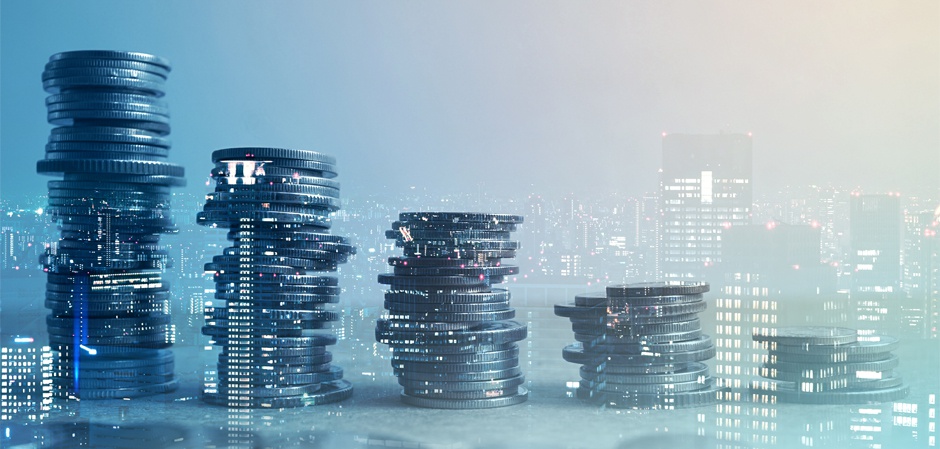 Although economy class chains are doing better than the middle segment, FCG believes, all retailers, including lower-tier players, are talking about lost profits. Individual retailers have already announced a reduction in planned profits by a third. This was largely due to the unpredictably cold weather during the period when spring and summer sales traditionally start, FCG is convinced. The assortment of stores was designed for the heat, and the demand of customers for warm clothes for cool weather. As a result, sales and seasonal promotions began earlier, including for the summer assortment. At the beginning of May, turnover decreased by an average of 35%. Already in mid-May, sales began, for example, at Gloria Jeans, the rest of the players followed them, due to which they managed to raise the turnover by an average of 15% (for example, "Econika" 10%, InCity 10%, Sela 25%).
"Usually, until mid-July, discounts range from 15 to 30%, this year they have reached 50% in Russian companies," sighs Ms. Lebsak-Kleimans. The hot summer weather began only at the end of July and coincided with the end of the season, that is, with the period of sales. Thus, active sales started exactly at the time of the final discounts. This is used by retailers of the lower segment, constantly offering cheaper products, since their audience is as sensitive to price as possible. So, O'Stin have already announced the action «School Bazaar» at low prices, where a shirt costs 350 rubles ».

The optimistic forecast of the fashion market growth (2017FO) up to 9% in rubles (11.5% in dollars) can be realized in case of further improvement of the macroeconomic and political situations and continued strengthening of the ruble exchange rate. Dog­­­­­­optimistic forecast (2017FP) – up to 5% in rubles (4.8% in dollars) – in case of slow economic development, stabilization of oil prices and a new wave of economic sanctions against the Russian Federation. In general, according to CBRE estimates, there are more food products in the regional consumer basket in percentage terms, children's goods are also preserved, as children, as a rule, "try not to save". There are fewer clothes and shoes, household appliances and electronics.
Residents of the regions have been making more targeted and informed purchases for the fourth year, which encourages retailers to analyze the quality of service and product more carefully, as well as develop loyalty programs and offer additional services in stores, Knight Frank St. Petersburg says. "In addition, residents of Russia began to travel more – to evaluate and compare goods and services around the world, – recalls Patrick Sjoberg from SRV. As a result, the taste and need for a decent level of service is formed, regardless of the price segment. Moreover, in the modern world, the buyer is increasingly ordering goods and buying services online. Against this background, the "atmosphere" is becoming more and more important for shopping malls. For example, SRV works with a new parameter of customer experience in each project. Our shopping centers face an important task: the mall should become a place where people want to come and return.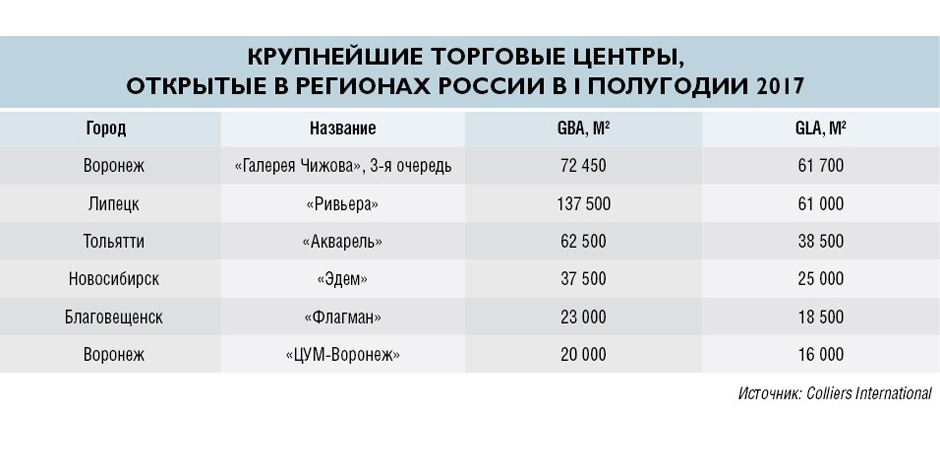 The regional buyer, who has become extremely tight-fisted and selective, is ready to indulge in entertainment and pleasure rather than shopping, Waldemar Weiss agrees. "The consumer basket of goods and services in Germany consists of 475 items, in England of 350, in Russia it is slightly dried up to 156 items, – lists Mr. Weiss. – ​But it is still a fruit, not dried apricots: in addition to the mandatory set of products for survival, it still includes clothes, shoes and other joys. Yes, the trend of reducing the average check by 10%, observed in 2016, continued in 2017, but, fortunately, not so intensively: judging by June's research, in the first half of the year the check decreased by 3%. Considering that most of the funds in the regions are now spent on food, many brands are adapting to market conditions. Of course, at different speeds, but market operators realized that these were new realities, and not a temporary crisis of the 2008 spill, when after the "rebound" in 2009, everything began to return to normal: both the turnover and the average check, and the buyer himself quickly returned to the happy consumer mode. benefits. In this regard, new lines of clothing and shoes began to appear, which were more in line with the realities at a price. The most agile and successful have rebuilt. LPP, it seems to me, were the fastest and most successful in this process. Judging by statistics, it is relatively easy to feed a family in Mordovia and Tatarstan, it is more difficult in Kamchatka and the Nenets Autonomous Okrug. For a long ruble you need to go to Chukotka, it is profitable to buy an apartment in Kalmykia. In the Tomsk region, money is valued faster, and St. Petersburg has the biggest hole in the budget. However, it is difficult to answer who, in principle, won or at least "stayed with their" following the results of three years of crisis in the regions. "Considering that this time the crisis is internal and there are no funds for "budget filling", the exercise of the 2008 sample "fell, wrung out" did not pass, and the new scheme associated with stagnation led to "fell, froze".;. If you believe the statistics, now a Russian is supposed to have 5 pairs of underpants and 10 pairs of socks a year, a new suit every 4 years, a pair of shoes and one coat for 7–8 years. A little, but that's how we live now," Waldemar Weiss sighs.
To be continued.
Author: Ekaterina Reutskaya
Photo: shutterstock.com