b2b Magazine
Caterina Group at the CPM exhibition
Holding Caterina Group for the first time presented at the exhibition CPM 2019 in Moscow collections of world brands of women's and men's underwear, which were awarded the highest ratings by fashion experts at the exhibition Salon International de la lingerie 2019 (SIL) in Paris. The Caterina Group space was located in the Body & Beach area on two stands.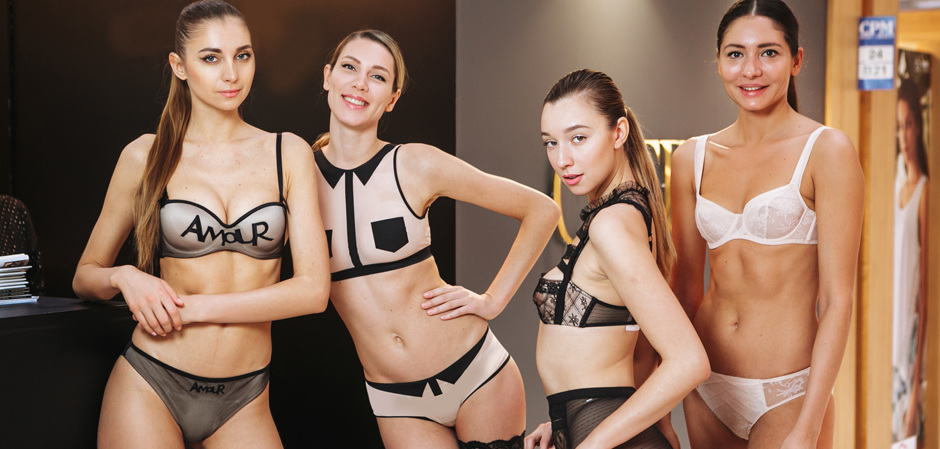 In addition to an impressive portfolio of brands, the conceptual space of the stand Caterina Group surprised with the original format of the work – designer decorations changed daily, depending on the brands presented, which helped to demonstrate the widest offer as expressively and fully as possible: from women's and men's underwear and swimwear to hosiery; from medium-low segment to the direction of "luxury".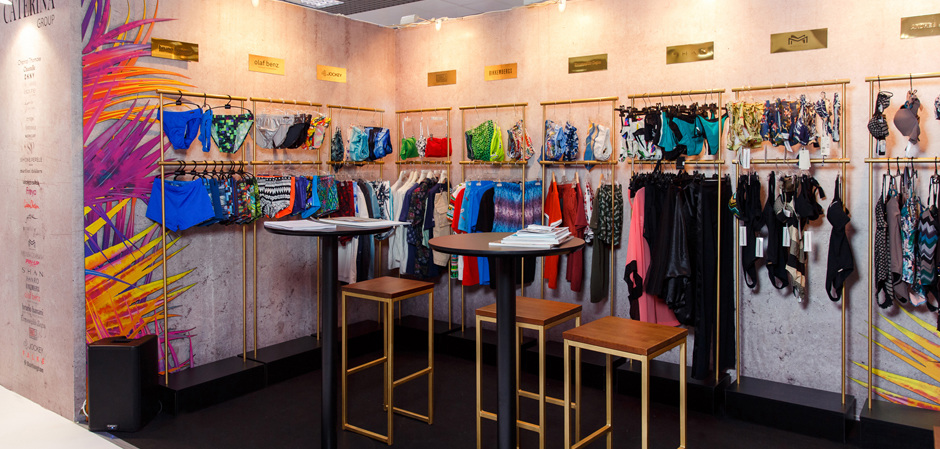 On the first day of the exhibition, February 25, the stand was completely dedicated to beach collections. The holding presented the famous brands Andres Sarda, Gottex, Lise Charmel, Antigel, Marlies Dekkers, Maryan Mehlhorn, Melissa Odabash, Freya, Oryades, Pin-Up Stars, Shan. Men's beach collections were presented by the brands Bikkembergs, Bruno Banani, Ermenegildo Zegna, Jockey, MC2 and Olaf Benz. The screenings with the participation of professional models that took place right at the holding's stands took all the guests to the Hawaiian summer, and a special 3D photo zone made it possible to take bright and memorable photos. In addition, everyone could get fashionable tattoos in the summer tattoo bar, which also worked at the stands.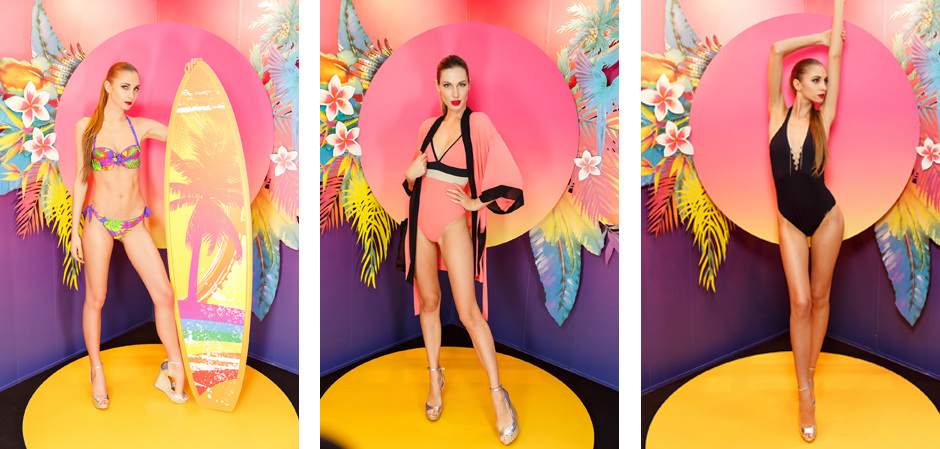 On the second day, the stand space was transformed into the world of ancient art, personified by the three graces. Luxury collections of autumn-winter 2019/20 lingerie of the brands Chantal Thomass, Andres Sarda, Lise Charmel, Eprise, Antigel, Antinea, Chantelle, Conturelle, DKNY, Freya, Maison Lejaby, Marlies Dekkers, Passionata and brought from the Paris exhibition were presented in the scenery of the standSimone Perele.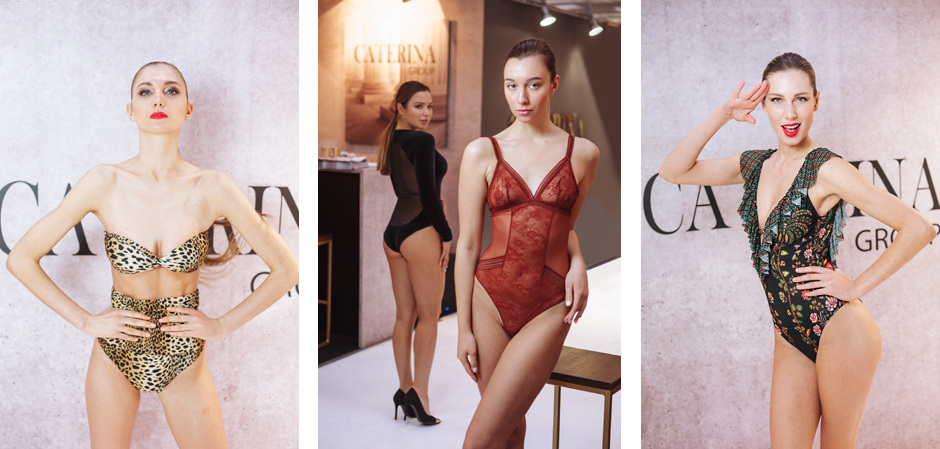 On the third day, the FALKE space was also added to the lingerie brands presented at the stand a recognized world leader in the production of socks, stockings and tights. The original stand, the design of which was inspired, as well as the autumn-winter collection FALKE, by the famous Stonehenge, presented to the guests CPM the best models and innovations of the brand.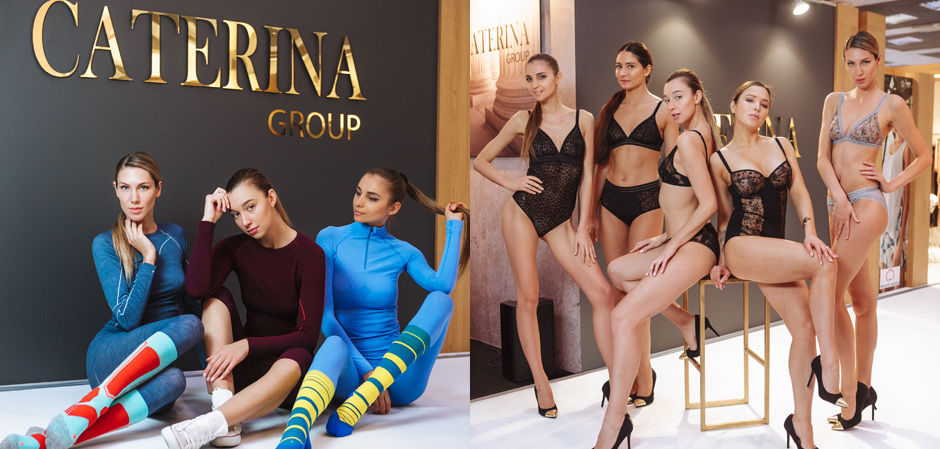 The holding company Caterina Group was also represented in the trend zone of the CPM exhibition. Women's underwear sets DKNY, Passionata, Chantelle and Maison Lejaby were used to design the installation, which perfectly illustrated the main trends of the next season.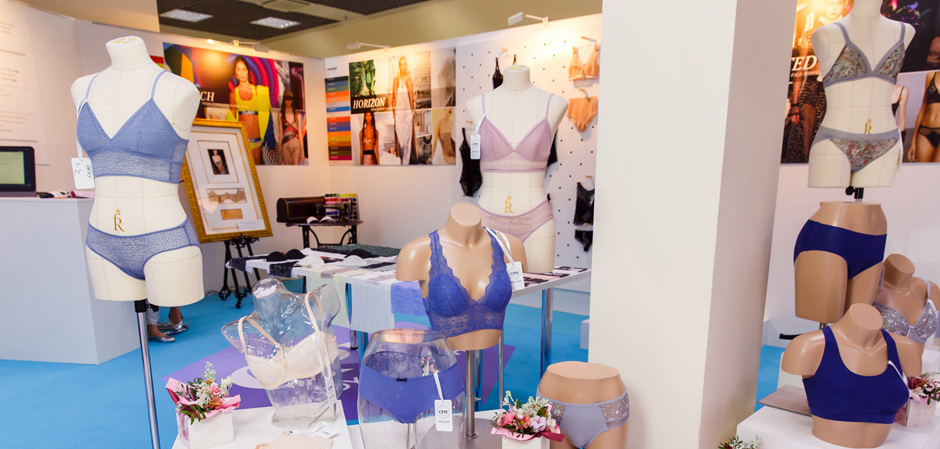 The main «star »of the trend zone was a unique art object – Marilyn Monroe bra from the historical collection Caterina Group. This bra was once part of the famous "naked" dress in which the actress starred in the acclaimed film "Only girls in jazz".
Photo: Caterina Group