b2b Magazine
SHOESSTAR: A five-year tour
SHOESSTAR International Regional Exhibition Shoe Project in 2017 celebrates its first round date – fifth anniversary. To date, shoe manufacturers from 22 countries have joined the project, representing products from more than 200 brands. The correspondent of "MM" spoke with the exhibition director Alexandra Sakayeva about the advantages of this exhibition project for business.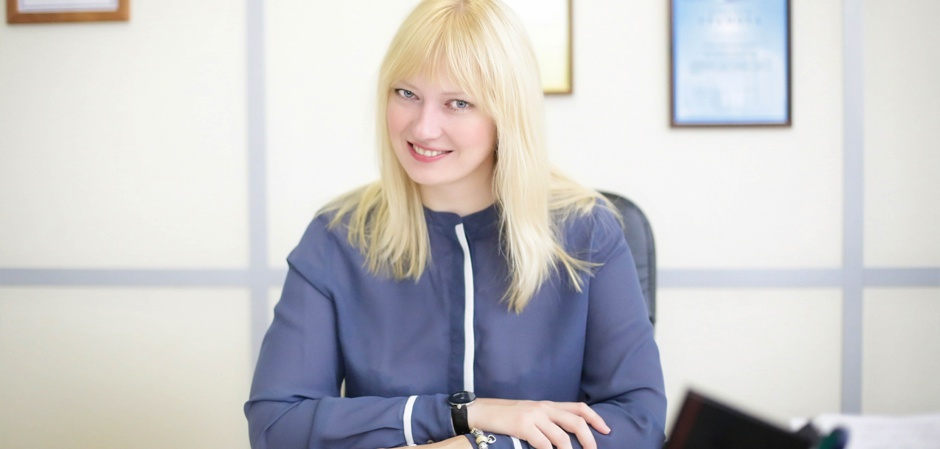 Александра Сакаева, директор выставки SHOESSTAR
Alexandra, tell us about the features of your exhibition project. What are the advantages of this format of events?
The main goal of our project is to enable manufacturers and distributors to present new collections to owners of retail chains and stores in various regions of Russia: in the Far East, in Western and Eastern Siberia, in the Urals, in the south of Russia, in the Crimea, and also in the Republic of Kazakhstan.

Our main feature is that we help representatives of brands producing shoes and leather goods communicate with wholesale buyers. A trip to the capital's exhibition, and even more so to a foreign one, is not only a big expense, but also a precious time that not everyone can afford to miss. And we shorten this path by bringing manufacturers closer to the consumer, giving them the opportunity to present their seasonal collections and get feedback from regional market players, which is especially important for new companies. Understanding the general situation in the region, assessing demand, monitoring competitors, obtaining sales statistics - all these points help to reduce risks and choose the most promising areas of work for the current season.
For retail shoe chains and stores, the advantages of our exhibitions are a unique opportunity to get in direct contact with manufacturers.
– What original solutions and approaches does your company offer at exhibitions?
For manufacturers who want to bring to the market a completely new brand or a line of recently appeared products (for example, related to the production of bags or leather goods), we offer the organization of personal presentations and questionnaires of potential customers to assess the degree of interest.

We also offer an extremely useful event that opens the exhibition program, – «Fashion show of shoe novelties ». Participation in this Fashion Show, of course, is free and available to all interested SHOESSTAR exhibitors.

Periodically, our company gathers round tables, to which both Russian and foreign iconic personalities of the industry are invited.

The most important thing is that our clients are not afraid to set non-standard tasks, and we will definitely find an interesting solution and provide original approaches to its implementation.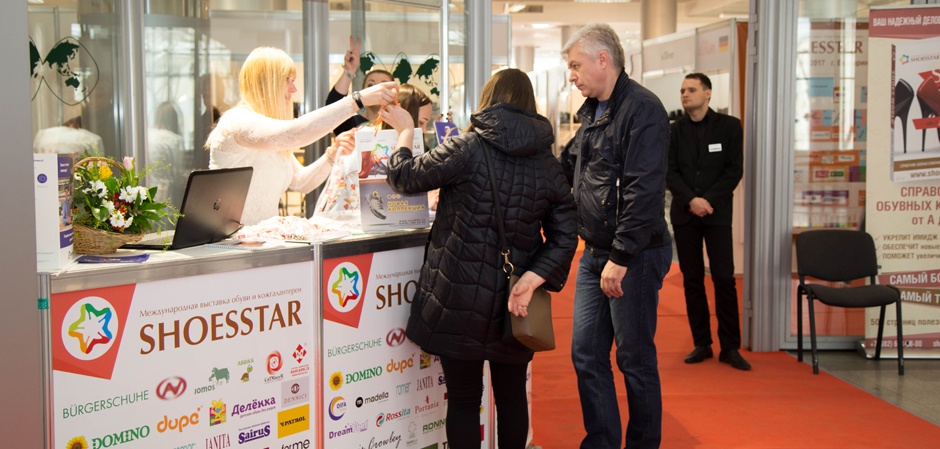 – Modern technologies, including the Internet and virtual services, are actively used in any industry now. How are you doing with innovation?
Yes, today we need to keep up with the times. In 2017, we introduced several services.Firstly, it is a round-the-clock hotline that automatically detects the region from where the client is calling and transfers it to the employee responsible for this exhibition. Secondly, in order to be as close as possible to our customers, we have introduced an electronic registration system at the exhibition, having developed a special SHOESSTAR application, which in the near future can be downloaded and installed on your phone or tablet.

Why were these regions chosen?
The SHOESSTAR project started in 2011, organizing the first exhibition in the Urals (Yekaterinburg). At that time, we could not yet assess the demand for the project in the regions and did not know how the Ural shoe retail would react to it. On the last day of the exhibition, I gathered all the participants to get feedback. And it was then that it was decided not only to repeat the exhibition next season, but also to add the Far East and Kazakhstan to the original list. Gradually we came to what we have today: SHOESSTAR – Far East, SHOESSTAR – Irkutsk, SHOESSTAR – Ural, SHOESSTAR – Crimea, SHOESSTAR – South, SHOESSTAR – ASIA and SHOESSTAR – Siberia.

We need to understand one simple thing: most of our participants worked in the above regions long before us, gathering their clients in showrooms, or joined groups and held presentations. Our project grew just from there, and the task of the organizers is very modest - to create conditions for work. SHOESSTAR is a business platform, a meeting place for manufacturers and consumers, the number of which is growing every year!
– How is the geography of the project expanding?
– You know, you can do as many exhibitions as you want. The question is about performance. Previously, we set ourselves the task of holding 4 main exhibitions: the Far East, Siberia, the Urals and the South of Russia. Globally, this is enough. Therefore, if we expand, it will be to the CIS countries. Although demand gives rise to supply! We are open for dialogue, if the shoppers have a need, we are ready to support them!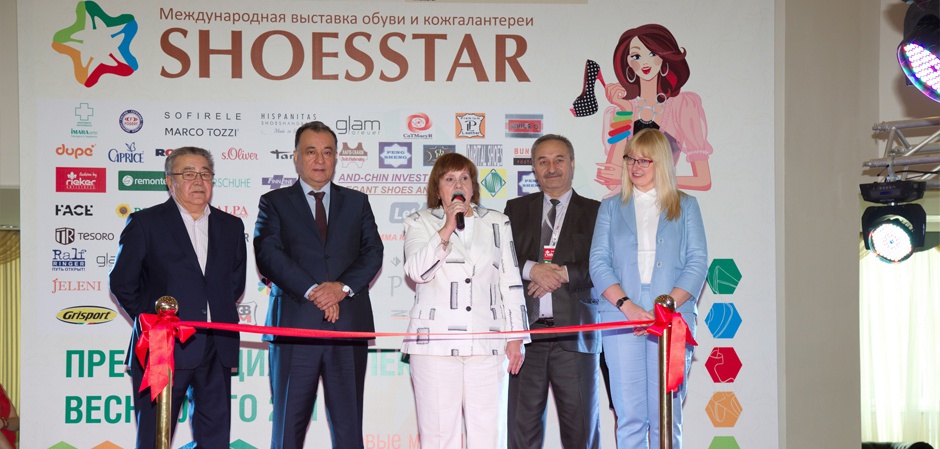 – A very pressing question that any thinking businessman is sure to ask: what is the real savings from participating in your exhibitions?
As you know, shoes are a seasonal product, the sale of which is quite rigidly tied to clearly defined periods. Every manufacturer/distributor necessarily faces a problem: what is the most efficient and least costly way to work ahead of demand? In turn, sellers have a question of how to choose the right one, and then present the collections to the retail buyer in the most favorable light. And we provide a platform of broad opportunities, where the highest possible attendance is recorded in just three days.

Again, from the point of view of personalization of demand by region, the most effective selection of collections takes place at exhibitions. Fashion is changeable and capricious, sometimes it turns out that in the current season, styles and materials that went well in the Far East were absolutely not in demand in the Urals, and vice versa. Exhibitions allow you to anticipate such trends and produce products with an emphasis on the most relevant trends, taking into account regional peculiarities.

– Tell us about the plans for the development of the event.
The main vector of development today is to stay in the occupied positions. In the next two years, we will invest all our efforts and resources in strengthening existing exhibitions.

In September 2017, Baku will host the first shoe retail exhibition of Azerbaijan, Georgia and Iran, a unique opportunity to promote their brands in the Caucasian and Middle Eastern markets. We invite all interested parties to participate in this event and promise to make every effort to make this exhibition successful and permanent.

We have also started to produce a directory of shoe companies in Russia and Kazakhstan "SHOESWORLD. Shoes from A to Z". So far, it is published only in paper form with a circulation of 5,000 copies and is distributed free of charge at all our exhibitions, as well as at the EUROSHOES exhibition. Now we are going to translate it into an electronic version so that shoemakers can conveniently and quickly find the necessary information on the Internet.