b2b Magazine
Results of the Online & Offline Retail 2017 Forum
On April 18-19, Moscow hosted the 4th International Forum Online & Offline Retail 2017, dedicated to the analysis of the current state and prospects for the development of the retail industry in Russia, near and far abroad.
The forum brought together the leading Russian and international experts in the field of online and offline retail, owners, top managers and specialists of retail chains, food, non-food, DIY, fashion, HoReCa, online stores and banks. from the Russian Federation and neighboring countries, vendors of equipment and software solutions, and many others. During the two days of Online & Offline Retail 2017 1120 delegates visited. 78 speakers spoke at the forum venues.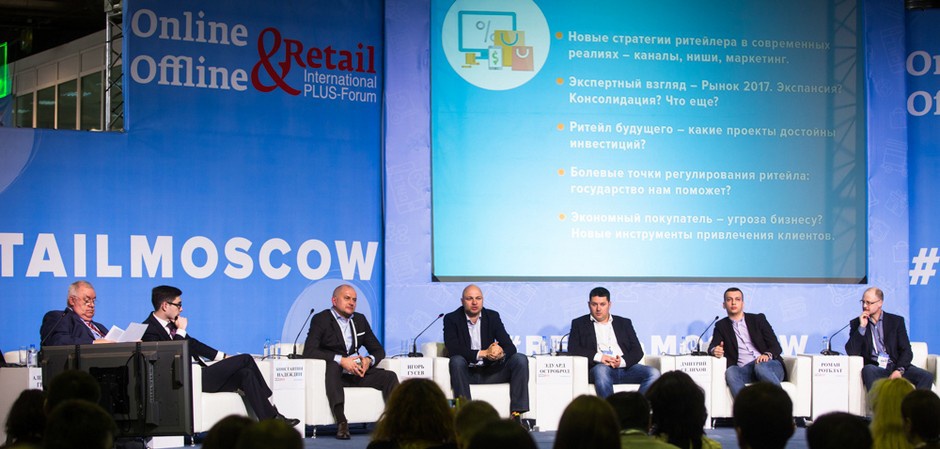 As last year, the vast majority of the audience worked at the Forum until the closing of the event on the evening of April 19. At the same time, the level of questions that were asked to the speakers and stand-up artists demonstrated the high competence and interest of the Forum delegates.
In parallel with the conference, an exhibition of specialized business solutions, equipment and technologies from Russian and foreign companies was held.
The successful combination of the exposition and the conference on the large-scale site of the metropolitan Sokolniki Exhibition and Exhibition Center allows the participants of the PLAS Forum to join the most modern retail technologies and be aware of the latest achievements in this area. They get a rare opportunity to visually assess the real success of each of the solutions on the example of relevant business cases, learning how these innovations can be integrated into their business most effectively.
The 5th PLAS Forum Online & Offline Retail will be held in the spring of 2018.