b2b Magazine
Heimtextil Russia 2019
From September 17 to 19, 2019, the 21st exhibition of home textiles and fabrics for interior decoration
Heimtextil Russia
will be held in Moscow, at the Crocus Expo IEC. At the moment,
55%
of the exposition has already been reserved by leading Russian and international companies, and the upcoming exhibition promises to be the main event for textile industry professionals.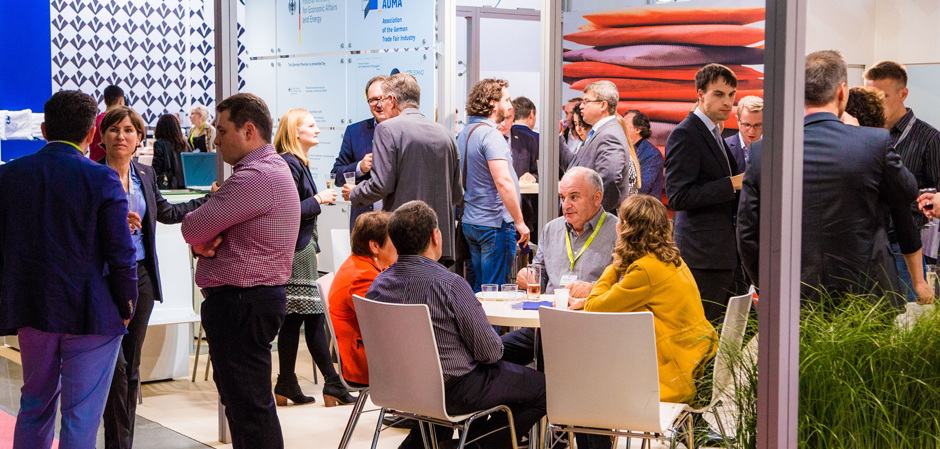 Comments
Eugen Alles
, CEO of
Messe Frankfurt RUS
: "Companies from the home and professional textile sector consider participation in Heimtextil Russia as an effective way to present new collections, expand the geography of customers and conclude profitable contracts. The exhibition helps foreign manufacturers, who annually make up about 60% of the total exposition, to enter the Russian market by becoming suppliers of both their own finished products and raw materials for many Russian manufacturers.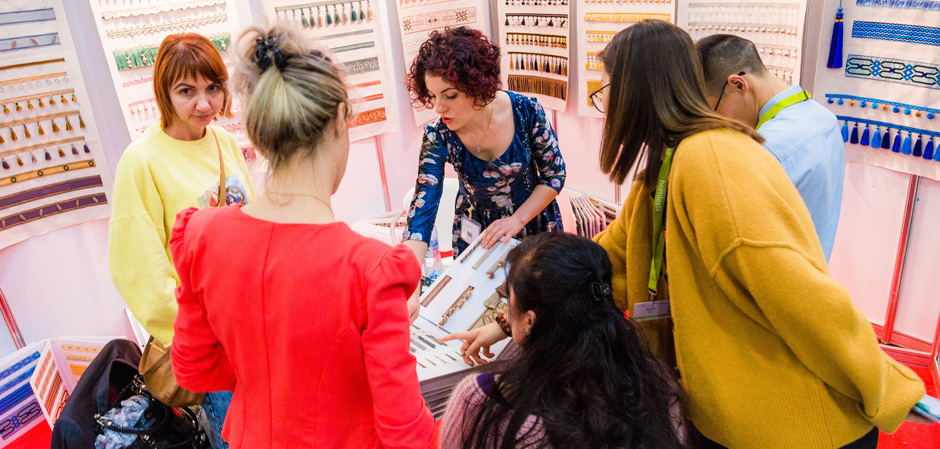 For 20 years of its existence
Heimtextil Russia
has won a large audience of professional visitors. Today, the exhibition is visited by
more than 17,000 specialists
of the textile industry from all regions of Russia and CIS countries. These are wholesalers, large retail chains, buyers, representatives of medium and small retail, interior designers and decorators, as well as representatives of the HoReCa sector.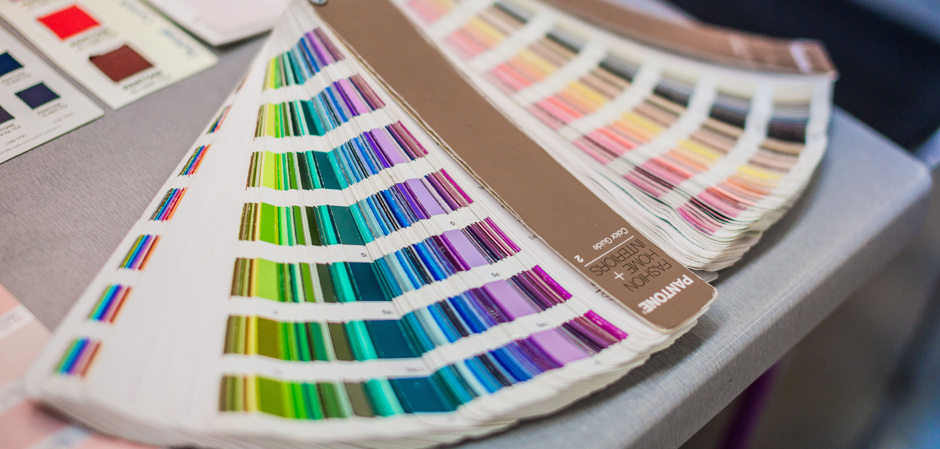 In order to increase the synergy of profile visitors, a special exposition Textile Deco & Interior presented by Heimtextil was organized this year on March 12–15, 2019 within the framework of the construction exhibition Batimat Russia.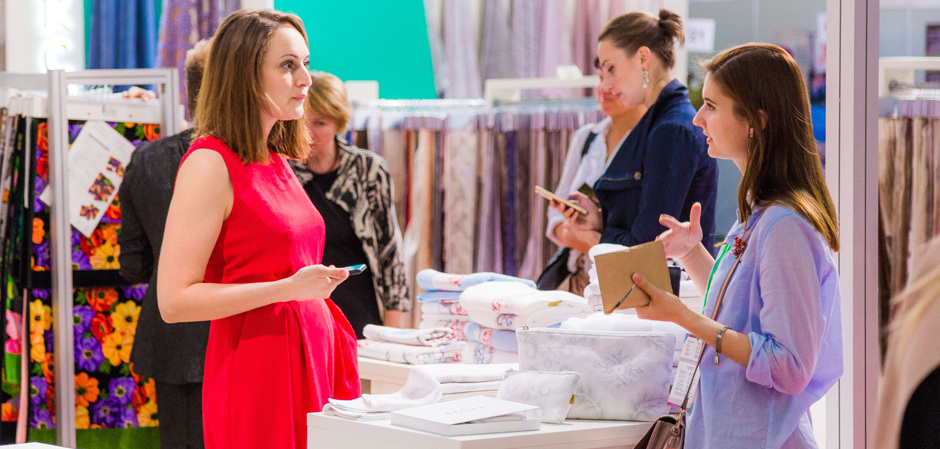 The national pavilions of Germany, Turkey, China and Pakistan have already announced their participation in
Heimtextil Russia 2019
. Also this year, the national pavilion of India and the European Pavilion with companies from Italy, Portugal, France, etc. will be presented at the exhibition. The guests of the exhibition will have the opportunity to negotiate and see the latest textile collections of international participants, including the famous Portuguese
Mundotextil
, who specialize in the production of towels, the Italian manufacturer of designer carpets made of high-tech fiber
Filomaestro
, the Moldovan full-cycle manufacturing company
«Tirotex»
, well-known to the Russian market Belarusian companies «Mogotex» and
Orsha flax mill
. Russian companies
«Monolith», «Sophie de Marco», «Gerd Billerbeck», «Gold Textile», «Ermolino»
have confirmed their participation and are already preparing their new products for visitors. For the first time, a large Italian concern
Stellini
, whose production is located in Italy, the USA, Argentina, Thailand, India, will take part in the exhibition; and in 2015, the production of fabrics necessary for the manufacture of mattresses, bedding and beds was launched in Ivanovo, Russia.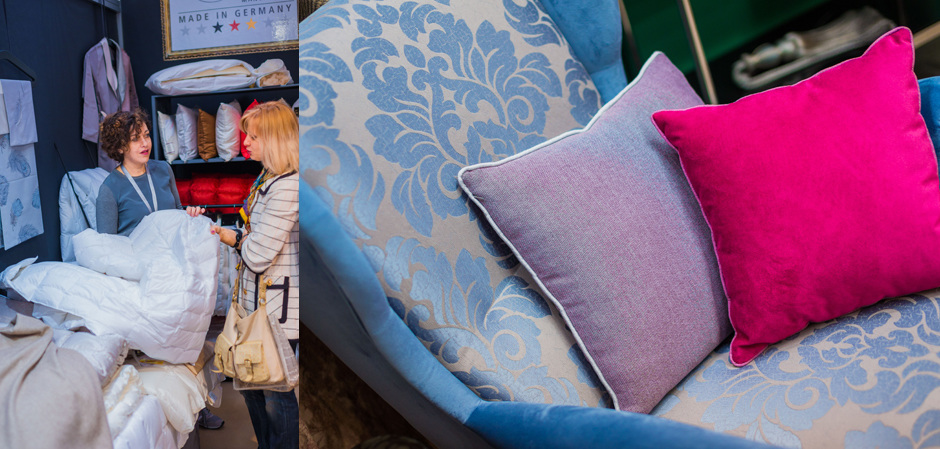 Heimtextil Russia
traditionally represents the entire range of home and contract textiles, which is classified into 12 product groups. The exhibition is famous for its rich exposition of bedroom textiles with bed linen and bedding; interior fabrics; textiles for the kitchen and bathroom, and of course, textiles for window decoration. For representatives of hotels, restaurants, office buildings, medical institutions and companies that are engaged in their equipment, Heimtextil Russia is the best platform for finding suppliers of high-quality textile products.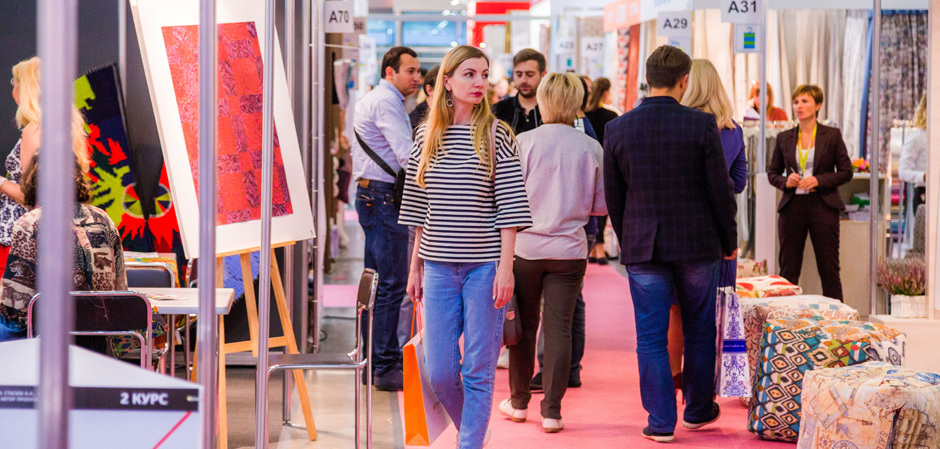 In the exhibition of carpets and floor coverings, manufacturers from different countries will demonstrate handmade carpets for home interiors, as well as carpets and floor coverings for contract business.
Another exhibition will be devoted to textile technologies: from digital printing on fabric (printers, software, accessories and accessories) to textile processing equipment (cutting, ironing, sewing machines and accessories).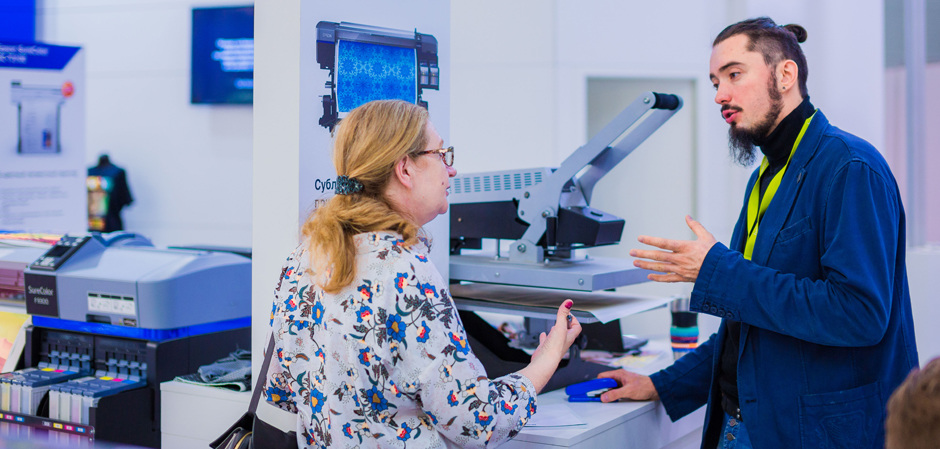 Heimtextil Russia
is preparing a diverse and comprehensive program of events for all segments of its visitors:
trend sessions for designers and decorators with the participation of international stars of interior and textile design;
a special program of events for representatives of the HoReCa sector, including tours of the exhibition with experts of the hospitality industry;
b2b meetings for wholesale buyers and representatives of retail chains;
annual Textile Design Award Heimtextil Russia;&The winner will take part with his stand at the Heimtextil 2020 exhibition in Frankfurt.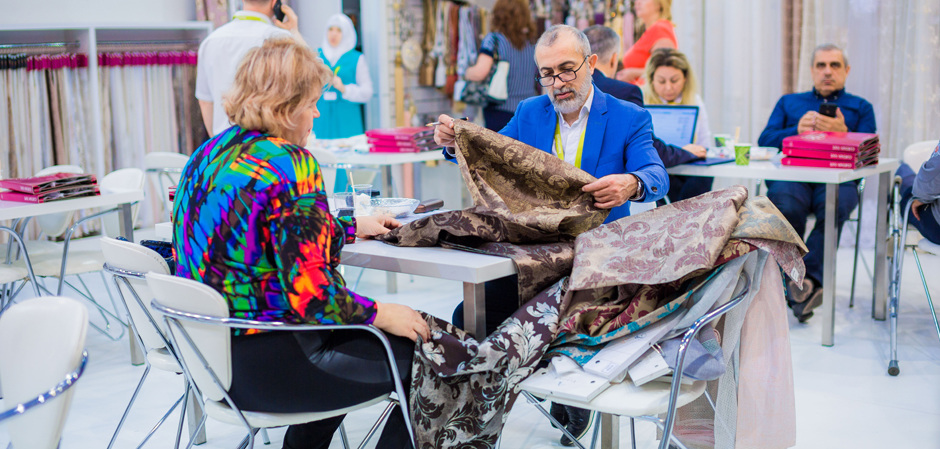 We invite you to become a participant of the
Heimtextil Russia 2019 exhibition!
Photo: Messe Frankfurt RUS