b2b Magazine
Afimall City's December records
Record figures of 110 thousand visitors daily were noted in December by the Afimall City shopping center.. The first New Year's decade was marked by a 30% increase in customer traffic compared to the same period last year. The conversion of the customer flow was 70%.
The most popular stores during the New Year holidays were the flagship boutique of the Moscow Jewelry Factory , TSUM Discount, perfume multi-brand storeGolden Apple and lady & gentleman CITY.
"The traffic of our shopping center is growing," says Tsvia Levaev, managing director of the shopping center "Afimall City". This is due both to its convenient location and to the increase in the number of tenants in the business quarter "Moscow City". And in 2018, when the company "Transneft" and several departments of the Moscow City Hall will move to the skyscrapers, we expect an additional increase in the flow of visitors."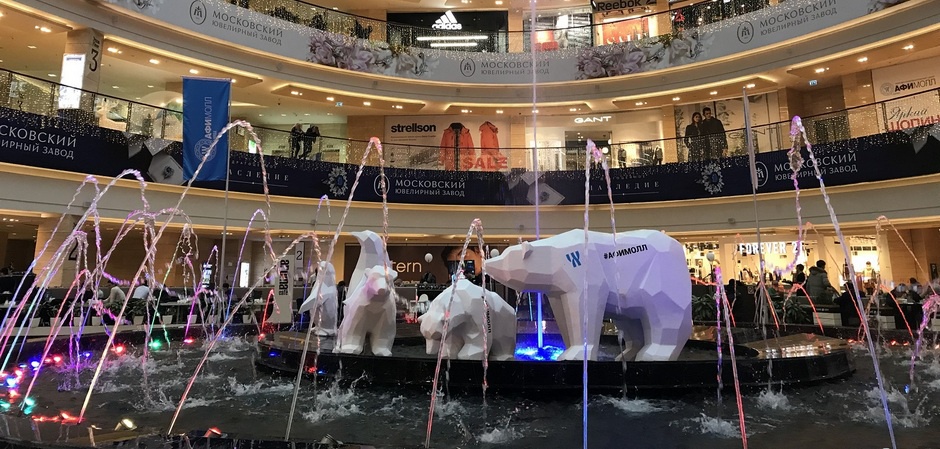 Traditionally, the 5th floor of the shopping center becomes the most popular on holidays, where interesting restaurant concepts are collected under the glass dome: one of the few kosher restaurants in Moscow, Jaffa, Mad Men restaurant, Radeberger beer restaurant, the famous Steak it easy hosper bar, the project of the famous restaurateur Arkady Novikova #FARSH and Ploft – an original interpretation of popular Central Asian cuisine. In the family entertainment center "Cosmic" New Year's performances were shown, and in the cinema "Formula Cinema" it was possible to see the novelties of the film distribution. All the holidays, the guests of the Afimall City shopping center were entertained by the bright Italian street collective Archi Mossi.
«New Year and Christmas – are traditionally family holidays, – is celebrated by Tsvia Levaev. For the most part, Muscovites tend to spend them at their dacha or on a short family trip. But this year, as our statistics show, a significant part of the citizens preferred to stay at home and take advantage of the entertainment that the capital has prepared. We also recorded an increase in the number of foreign buyers, which indicates an increase in the tourist flow for the New Year in Moscow.