b2b Magazine
The CHESTER store in the AURA shopping center opened after the reconstruction
In the Novosibirsk shopping center "AURA", a shoe store CHESTER has opened in a new place. Here you will find elegant shoes for men and women, made in the British style and characterized by convenience and reliability. The area of the new store is 97 square meters.
Shoes CHESTER This is the charm of English restraint, comfort and elegant design, soft natural materials and attention to detail. The women's collection includes stylish shoes with medium and low heels: pointed patent leather pumps, sneakers, sandals and ballet flats. Anatomical shoes with increased fullness or suede moccasins with flexible soles are suitable for women who care about increased comfort. Men here will be able to pick up both classic business shoes and half-boots, as well as democratic universal classics, as well as soft moccasins and "breathable" shoes with weightless soles.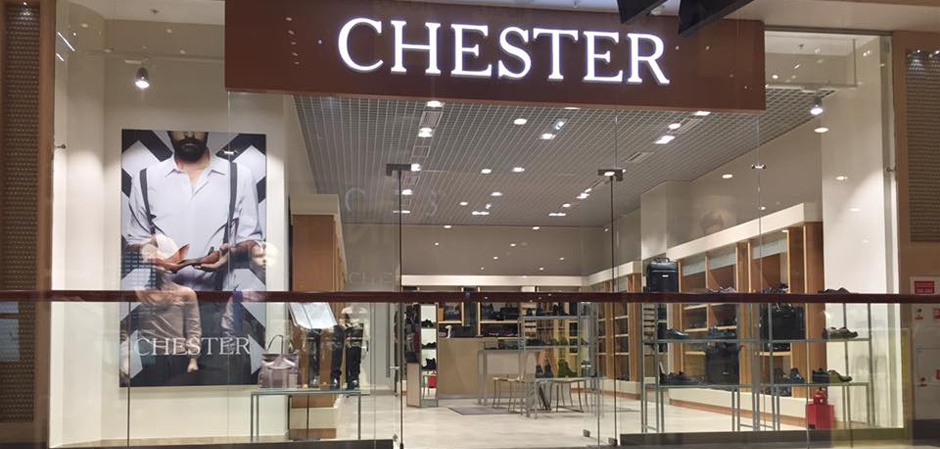 CHESTER – a popular shoe brand that has won the love of customers thanks to the unity of the magnificent external silhouette and the perfect refinement of the shape of each model. The collections of the brand combine all the valuable properties of shoes - the charismatic tradition of English shoes, the elegance of the silhouette and the subtlety of Italian shoes, the solidity and practicality of German shoes, reliability and compliance with the climate of Finnish shoes.