b2b Magazine
The 60th Federal Wholesale Fair "TEKSTILLEGPROM" will be held on September 12-15, 2023
The 60th anniversary Federal Wholesale Fair of Textile and Light Industry Goods and Equipment "TEKSTILLEGPROM" will be held from September 12-15, 2023, in Moscow, at VDNH, in an updated format!
"TEKSTILLEGPROM 2023" includes The Forum-exhibition "Legpromexpo" and the 30th International Exhibition "Leather-Shoes-Fur-Technologies".
All light industry is represented at the exhibitions from raw materials and equipment to finished products: clothing of all kinds, equipment for the production of clothing, home and technical textiles, fabrics and accessories, leather, shoes, furs and accessories.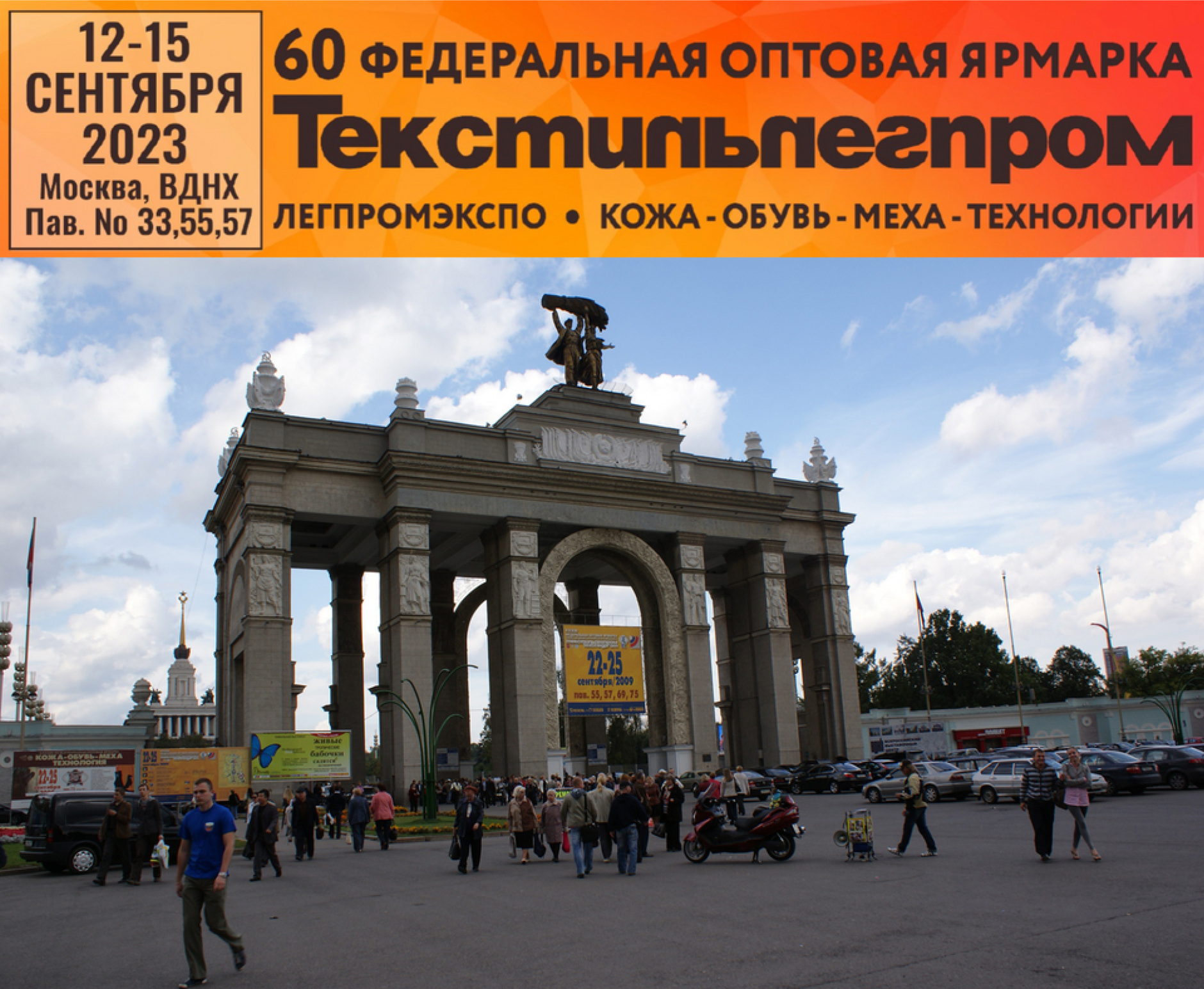 The main goal of the Federal Wholesale Fairs "TEKSTILLEGPROM" is a visual demonstration of the most advanced technologies in the domestic textile and light industry and demonstration of the latest achievements of the experience of friendly countries.
In the autumn of 2023, 60'TEXTILLEGPROM will become the main event in the textile and light industry of Russia. A Forum will be held simultaneously with the exhibitions, where the most pressing issues of the industry will be discussed.
The synergy of simultaneous exhibitions "Legpromexpo" and "Leather-Shoes-Fur-Technologies", as well as the Forum will provide companies with exclusive opportunities to showcase their best products and technologies, find new partners and sales markets both in Russia and in friendly countries and get acquainted with the trends and prospects of light industry.
The event includes new projects – "Legprominnovation" and "LegpromAzia".
"Light Industry Innovations" - the best innovative projects of the textile and light industry will be presented at the exhibitions. Together with such high-profile projects as Season Tech and Smartex, we will present an exposition of the best developments in the industry over the past year and summarize the results of the main innovation competitions.
"LegpromAzia" - the exhibition will feature an extensive exposition of manufacturers of textile and light industry goods from Asian countries: Turkey, China, Korea, India, Iran, Vietnam, Uzbekistan, Tajikistan, Kazakhstan, etc.
In the 60th season, TEKSTILLEGPROM will present about 250-350 companies on a total area of 10 thousand sq. m. About 10,000 specialist visitors are expected.
Over the years of its existence, TEKSTILLEGPROM has proved that it is one of the best marketing and advertising tools for all types of products, goods and services in the industry, bringing real commercial results.
Admission to the exhibition is free, registration is required.
You can register and get an e-ticket on the website: www.legpromexpo.ru
Subscribe to the news of the fashion industry and our brands!