b2b Magazine
Russian Marketing Forum 2017
From 22 to 25 November 2017 in Moscow, in the premises of the Jewelry House "Aesthete", located at the address: Vetkina str., 4, will be held Russian Marketing Forum 2017. Within 4 days, participants will be able to communicate with opinion leaders and the management of large and medium-sized companies.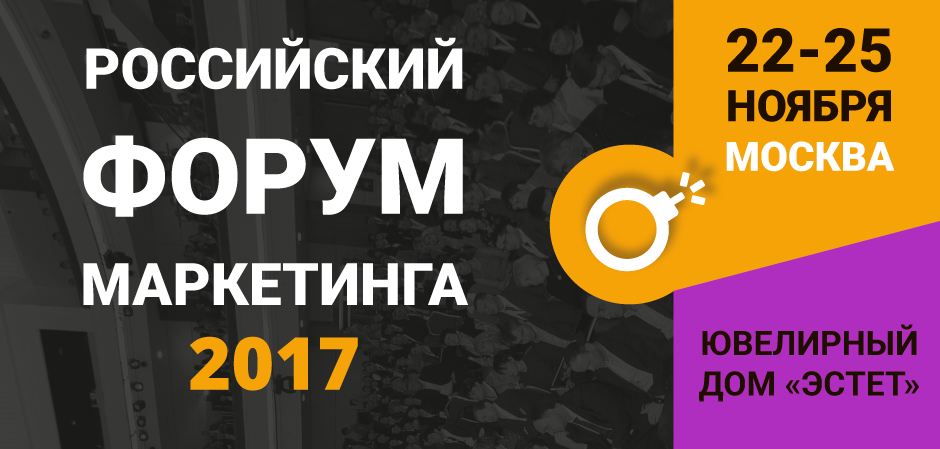 The event will be attended by such market leaders asMail.Ru Group, «Yandex», «Netology», «CTC Media», MIA «Russia Today», TASS, «Interfax».
Among the speakers of the forum:Gil Petersil, Ilya Balakhnin, Vladimir Marinovich, Nicholas Koro, Damir Khalilov and many others.