b2b Magazine
OFF SCHEDULE Belarus Fashion Week by Conte
OFF SCHEDULE BFW − is a creative competition among young brands within the framework of Fashion Week in Belarus. Its main task is to help talents express themselves and develop their own fashion brand. The project turned out to be one of the first steps in the careers of LEORGOFMAN, LubOV TumanOVA, Tanya Tur, TIKOTA UNIQUE, LIMITEDMINSK and other young designers whose names are on the radar today.
The participants of the new season OFF SCHEDULE BFW AW18 − have even more opportunities to get real support. In the new season of Belarus Fashion Week, the OFF SCHEDULE program will be presented with fashion shows and installations. The author of the brightest and most impressive installation will receive a $2,000 development grant from Conte.
Fashion installation − is a program for the presentation of a capsule collection, which involves dramatizations, special effects, the play of light and shadows, videography, scenery and boundless flight of imagination. A small pavilion will be built in the Belarus Fashion Week pavilion, and a close-knit team of curators, technicians, hairdressers, make-up artists will help participants realize their bold ideas for clothing demonstrations.
Participation in installation shows costs designers less than the usual fashion demonstrations, because for such a format you can only present a few bright images. However, the public's attention to the site is OFF SCHEDULE just as great as the main podium.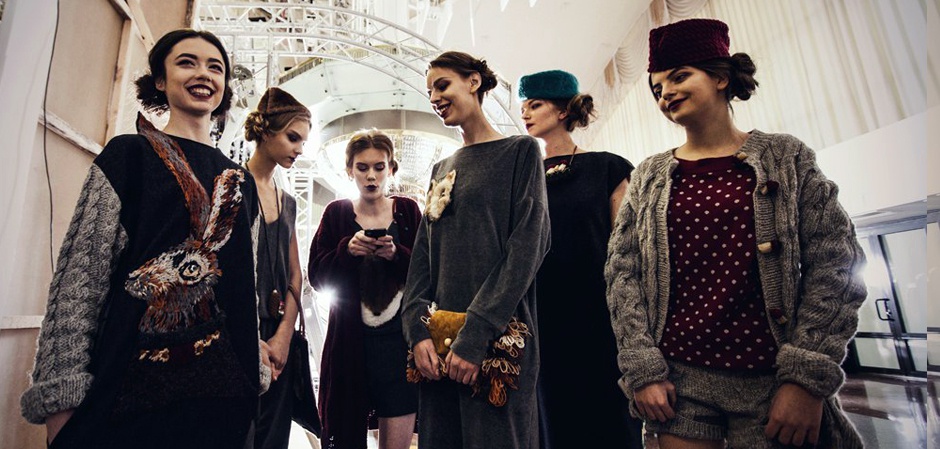 For the audience, the fashion installation is an additional opportunity to examine the images in detail and better understand the designer's idea. Throughout the history of the OFF SCHEDULE BFW platform, the program has attracted the attention of Italian magazines "Vogue" and "Design42Day". And the president of Camera Nazionale della Moda Italiana Mario Boselli highly appreciated the level of organization and the idea of the program as a whole.
The company Conte − is a professional with twenty years of experience, whose name is known in more than 30 countries of the world, one of the leading companies in Belarus. It is worth noting that mentoring advice for novice fashion designers will be no less valuable than financial support. After all, the brand does not stop there: in addition to hosiery, it produces underwear and clothes for the whole family, develops design, new technologies in production, and a competent marketing strategy. Conte has a lot to learn for those who are at the beginning of their journey!
Another participant of the program OFF SCHEDULE BFW will expect summer training at theInstituto europeo di design, whose representative will attend Fashion Week in Belarus and personally communicate with each participant. Knowledge of English is mandatory for the training program.
An important event will also be communication with the office of theVogue Talents Award, to which all installations of young brands will be sent for consideration.
Only 12 designers who previously had experience in fashion design will be able to participate in the installation program.
Applications are accepted for off@bfw.by