b2b Magazine
Marking of fur on "Tekstillegprom"
On February 21, at 16:00, at the Free Space site of the 52nd Federal Fair «Tekstillegprom» in Moscow, a public discussion on the topical topic «Problems and prospects of the labeling system in the fur industry will take place. Changes in legislation». Representatives of the Ministry of Industry and Trade of the Russian Federation, the Federal Tax Service of Russia, the Federal Customs Service of Russia, Rospotrebnadzor, Roskachestvo, the Center for the Development of Advanced Technologies, etc. are invited to participate. The moderator of the event is Svetlana Luzina, editor-in-chief of the IB "Fur Auctions".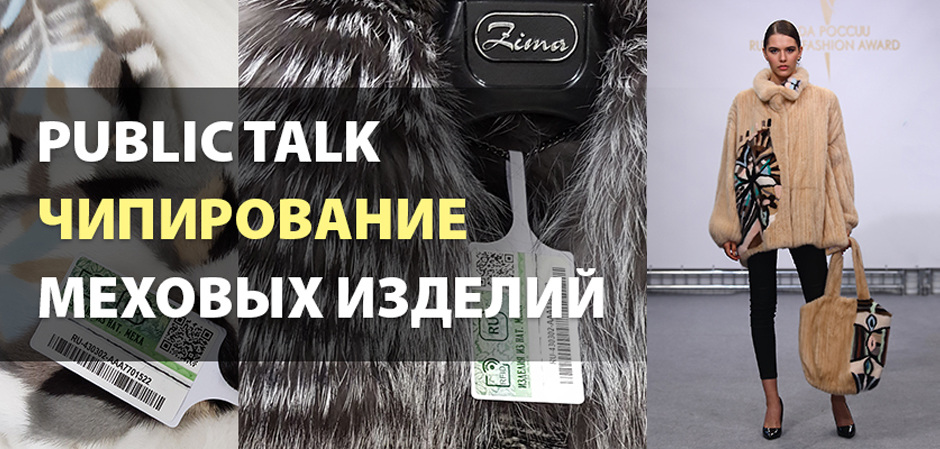 Questions for discussion:
Results of labeling of natural fur products.

What are the current problems when working with the system. Whether statistical and marketing data obtained after the introduction of labeling will be publicly available. What is the responsibility of the system operator for the operability of the system and the safety of data. Can a fur company receive a refund in case of system malfunction during a certain period.

How has the work of the Federal Customs Service on customs control of natural fur goods changed after the implementation of the chipping project.

The procedure for customs clearance of small batches of natural fur products carried by air in personal baggage.

The system of marking and traceability of goods is an honest MARK and a National catalog of goods.

How is the work on the catalog of fur products progressing? How the system of marking fur products with RFID chips will be integrated into the general system of marking goods with DATA MATRIX codes being created.

On the procedure for conducting inspections of organizations selling natural fur products and on the documents required for the provision, in case of inspections at the request of buyers

.

About the procedure for obtaining a quality mark and certification of fur products.
We invite you to visit the 52nd Federal Wholesale Fair of Textile and Light Industry Goods and Equipment «Tekstillegprom», which will be held on February 19– 22, 2019 in Moscow, at VDNH, in Pavilion No. 75. Within Communication platforms will host educational cycles on trends in women's fashion and textile design of the spring-summer 2020 season, wholesale and retail sales technologies and computer technologies.
Photos provided by the organizers.