b2b Magazine
Insights from the participants of the Fashion Industry exhibition.
When forming the development strategy of the Fashion Industry exhibition, we have always been based on the goals and objectives set by our clients. The market has become free, there are voids that need to be filled, but, as it turned out, the audience is not always ready to move on to new players.
Being innovators in exhibition marketing, we are starting to update the exhibition, we set a task to attract new segments using the successful experience of our American colleagues.
Without going into details, we can say that the participants of the new project are waiting for a large audience of a team of speakers who will become ambassadors of the updated exhibition.
Our goal is to connect the online audience of speakers and the offline audience of exhibitions, to give women the opportunity to please themselves with shopping therapy, fashion, healthy lifestyle and entertainment.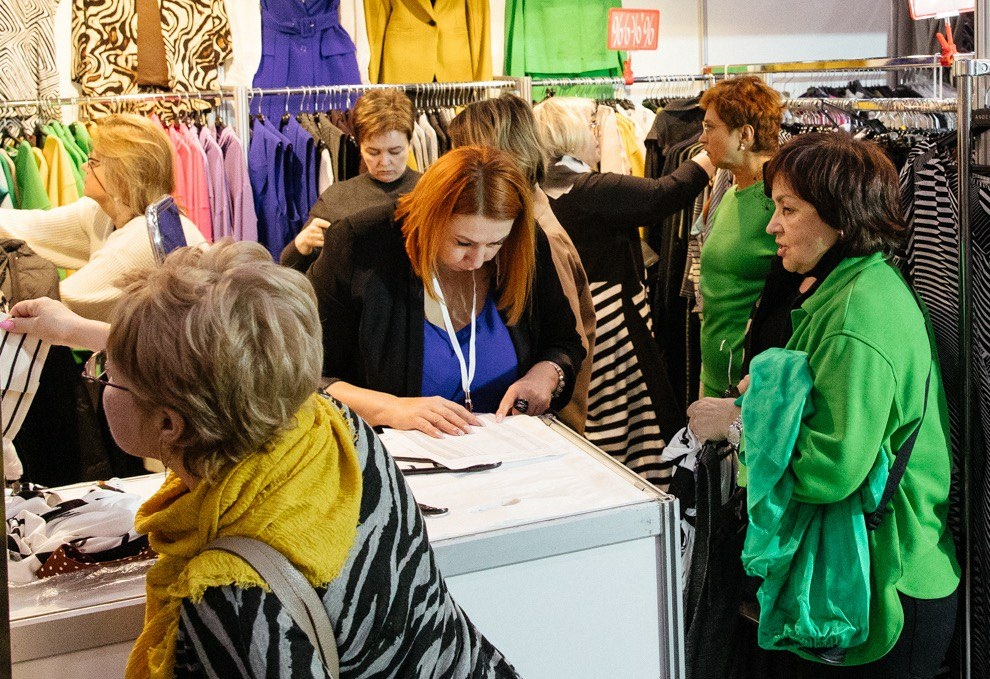 Svetlana Zhizhina, director of the company "Bergamo":
We are interested in new customers, both wholesale and retail. Thanks to communication with retail customers during the exhibition, we understand whether our models are liked, whether they will be in demand, whether the colors and prints are in demand. We receive a lot of useful information from retail customers, based on which we adjust our models.
Wholesale buyers are usually careful and first pay attention to the behavior of retailers: if they come, are interested, buy, it means that there is demand for products.
Nadezhda Zainakova, head of the factory "Sharkan knitwear":
Our main goals of participating in the Fashion Industry exhibition are to attract new customers and increase awareness. It is important for us to know what our customer wants, and the exhibition is one of those events where we can find out. By receiving feedback, we learn ourselves and teach others.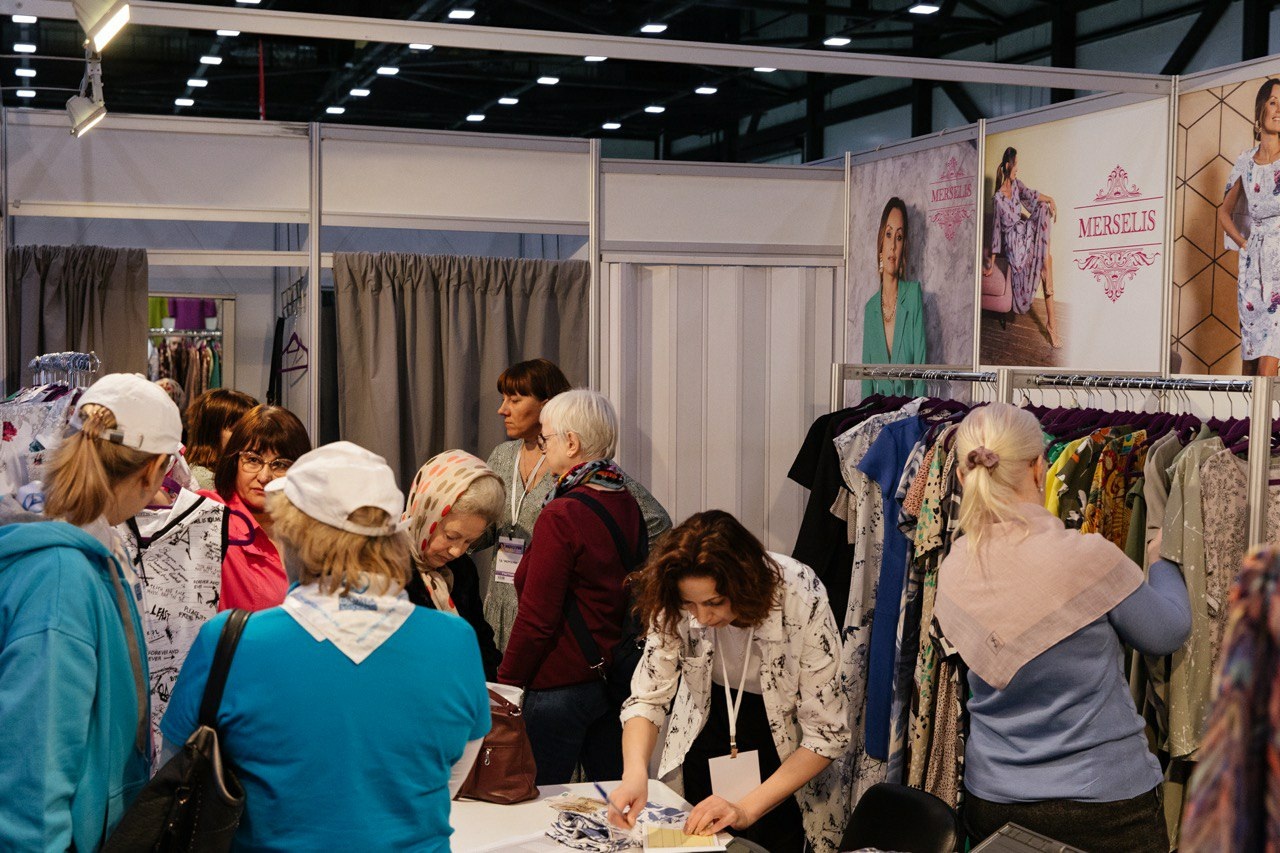 In 2022, we discovered a new segment – Teen Fashion, which we have been developing very actively lately. This direction has become especially relevant after the departure of brands aimed at a teenage audience. To attract new customers, it is extremely important for us to participate in exhibitions. Many people are used to seeing us as a manufacturer of clothing for women, but our potential is much wider. The customer base is constantly being updated, younger buyers appear, tastes change, and so on. And we need to go forward with them and keep up with life. Participation in exhibitions perfectly contributes to this.
Ekaterina Kaurova, Head of Sales Department of Palla factory:
The main goal of our participation in the Fashion Industry exhibition is targeted communication with customers. It is important for us to receive feedback and know what the client wants from us at the moment. In St. Petersburg, we have a large customer base, consisting of small buyers, whom we value and love, to the owners of retail chain stores. It is important to note that all of them do not feel like competitors for each other. When they come to our stand, they communicate with each other, regardless of who occupies what niche. This is very valuable for us. We even had such a slogan: "The Palla stand is a place that unites our customers."
B2C buyers are our marker, our vector. They give feedback, their wishes are transmitted to the production department and taken into account. Our wholesalers listen to them and often, based on their preferences, make purchases. Retail buyers are the end consumers of our wholesale customers. We try not to interrupt this chain and communicate with both retail and wholesale customers in a targeted manner.
Vadim Alikhanov, Head of the representative office of the Belarusian company "Oval" in the Russian Federation:
The exhibition helps to understand what is in demand among retail customers and, accordingly, what we should pay more attention to and what should not be released anymore. So, we understand what colors, what models, what assortment we need to produce. For example, 15 years ago we created much more men's clothing and almost did not do women's clothing. In particular, at the Fashion Industry exhibition at that time, it was the men's assortment that was being sold well and actively. Now it is no more than 20% of the total number of sales. We noticed this trend of decreasing interest in the men's assortment and increasing attention to the women's one thanks to participation in the St. Petersburg exhibition. When creating our own products, we, among other things, focus on the information we receive from retail customers during our presence at the Fashion Industry exhibition in St. Petersburg.
New collections, discounts from manufacturers,
a rich business program are waiting for all visitors of the exhibition
October 5-8, 2023 in the EXPOFORUM Exhibition Center, in Pavilion H.

Admission is free upon prior registration.
< mark class="cdx-marker">TICKET

Do you want to be aware of the main events in the fashion industry and brand news?