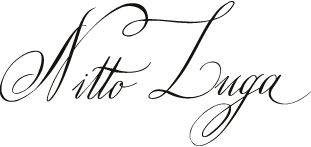 NITTO LUGA: PURE COLORS OF NORTHERN NATURE
Company NITTO LUGA This is a family factory located in the Leningrad region, where capsule collections of designer knitted knitwear are sewn. The products reflect the colors and purity of the northern nature, are full of harmony and care for customers.
Production NITTO LUGA works in two directions produces and sells wholesale classic knitwear for schoolchildren, as well as children's designer knitwear. Collections are updated annually taking into account global fashion trends and customer preferences.
NITTO LUGA: CUSTOMER ORIENTATION
Designers develop each collection of the brand so that from ready-made images selected by the stylist, it was possible to make a harmonious set, as well as to assemble perfect combinations of things from different sets. Due to this, a lot of different everyday and festive options are obtained, perfectly combined with each other. This approach helps the store to organize an attractive display of goods for the buyer, which increases the average purchase receipt. Models of children's knitwear supplied in bulk are available in double sizes (for example, 98–104), which reduces the purchase budget by half without loss of revenue.
The brand NITTO LUGAworks at the junction of crafts and modern knitting technologies. Designers create unique things, and advanced Japanese and Italian equipment ensures the quality of products. The high standards of the brand and the thoughtfulness of the collections have already won the hearts of buyers from the Northwest region and continue to actively expand the company's area of influence.
The company not only manufactures children's and school knitwear under its own brand, but also produces products using the customer's Trademark. For the production of their own trademarks, not only the customer's tasks are used; it is possible to develop an original design, the selection of yarn options is carried out, gradations are made. Factory NITTO LUGA trusted manufacture of knitwear brands such as «Little Lady» and DESALU.
The brand works directly with schoolsSt. Petersburg, Leningrad, Novgorod andPskov region.
Location:Russia, Leningrad region, Luga.
Territorial coverage:Russia and neighboring countries.
Terms of pre-order sessions:The deadlines for placing orders for the school collection are from November 15 to December 31, for the autumn-winter collection from November 15 to February 15.
Custom-made knitwear collections:Knitwear is produced under the customer's trademark. The factory's specialists will perform the entire complex of preparatory work. Production terms, minimum batches and other conditions are negotiated individually for each order.
Terms of cooperation:By agreement with the buyer.
To buy collections of NITTO LUGA wholesale, register on the b2b platform "Fashion magazin" and send orders inside your personal account.
Communication directly with a Brand representative in your personal account, prices, discounts, shipment volumes, special conditions in one click!