b2b Magazine
Orsay will return to Russia
German fashion brand Orsay is going to return to the Russian market. The company was forced to leave it in 2015 after the bankruptcy of its franchisee,Maratex Group. From 2018, Orsay will work independently in Russia, reports "Kommersant".

Currently, the brand is searching for suitable areas for opening stores in Moscow shopping centers.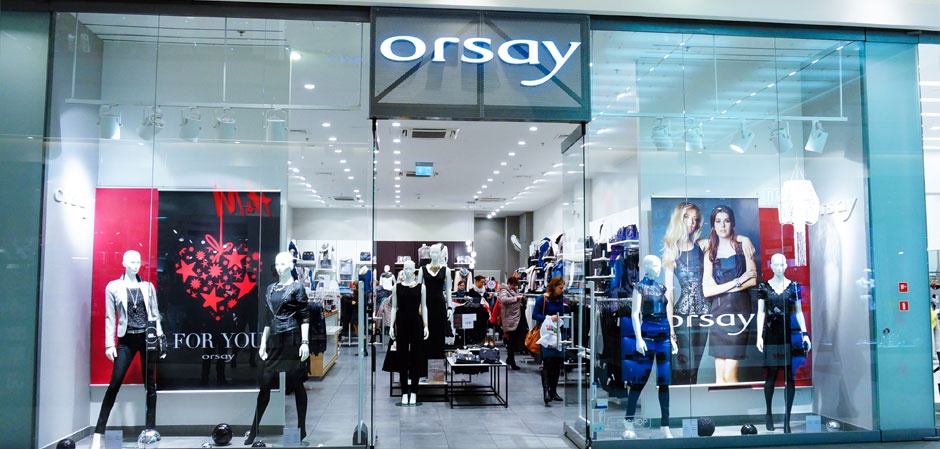 "Today, the headquarters of Western retailers have already experienced the Russian market, assessed its potential and are ready to open stores in Russia independently," comments on the current plans of Orsay head of the department of shopping centers of the department of retail real estate Knight Frank, Evgenia Hakberdieva. The format of the retail spaces that Orsay is looking for corresponds to both large malls of the "MEGA", Vegas, "Metropolis", "Aviapark" level, and shopping centers of the district format: «Festival», «Kaleidoscope», «Golden Babylon».
CEO of Fashion Consulting Group, Anna Lebsak-Kleimans, believes that the moment for the return of Orsay to Russia was chosen successfully: the brand belongs to the lower price segment, the share of which is increasing. If in 2014 it was 51%, then in 2016 it was already 65%. The prices of clothing Orsay the expert considers comparable with the prices of products H&M, Reserved, Mango, as well as Russian Zolla, Sela, etc.
Orsay has been operating in Germany since 1975 and today operates a network of more than 650 stores with locations in 28 countries around the world. In Russia, the brand collaborated with the company Armango, and since 2008 withMaratex. As of 2014, the network included 14 monostores in 11 cities of the country.
Photo: shutterstock.com