b2b Magazine
Elena Bugranova: I choose development
part 1 part 2 part 3
About his path in the field of fashion, about who the buyer is for the fashion industry, and about the secrets of this profession, about the goals of creating Union of Buyers and Awards The Best Luxury Stores told the magazine "Fashion magazin" Elena Bugranova – bayer, owner of a fashion boutique, President of the Union of Russian Buyers.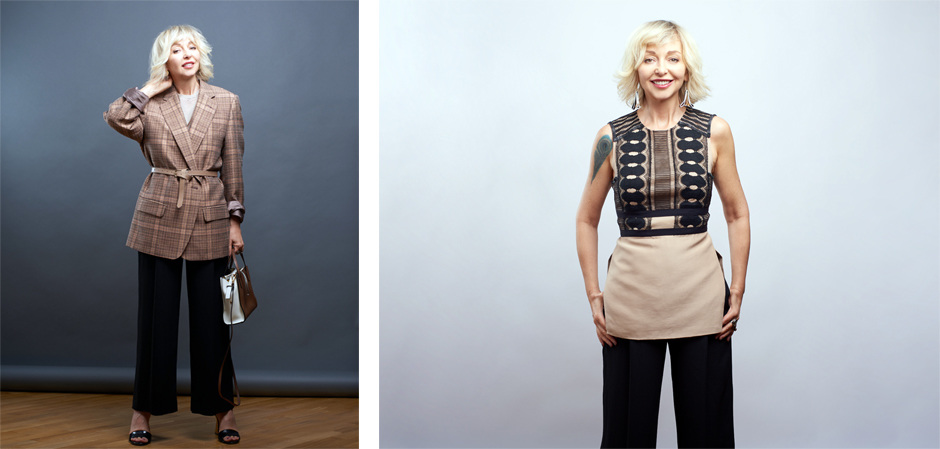 Elena, let's start the conversation traditionally. Tell us about your first steps in the field of fashion trade, about your development along this path.
Since childhood I have loved fashion and style. Even while studying at school, I graduated from the courses of cutting and sewing. She sewed and came up with outfits both for herself and for her friends. A little later, this hobby spread to the field of fashion clothing trade. It so happened that one of my relatives brought a scarce product from abroad, I started helping her sell it and got involved in this business. While studying at the construction Institute, I did not leave this occupation and continued to sell branded items. My hobby has become the main thing. I got a space in which I set up my own showroom. My husband and I lived in an apartment on the ground floor, and he made me an extension, a special room where customers came for fashionable goods that I brought from Italy. After some time, the opening of the first boutique took place organically. This happened more than twenty years ago. Then I opened a second store, as well as a beauty salon. Thus, fashion and trade accompanied me from a young age. In addition, I have created my own fashion clothing brand Seamore and now I am also engaged in its production.
– So you acted as a designer?
–Brand development – a whole range of activities, so the whole team was engaged in this. In our collective work, I am responsible for sales, as well as for the selection of fabrics and models from the point of view of buyers' needs. The experience of working on the brand gave me a deeper understanding of the fashion industry and the tasks of not only retailers, but also manufacturers.
– You said that you opened the first store more than twenty years ago. This is approximately 1998, that is, a crisis period for our country. How did you manage to create your own store in this situation?
Oddly enough, this was the most successful period of my business development. There was a huge demand for high-quality fashion items. The goods were sorted out all at once, so there was even a certain shortage. Our customers wanted only one thing - so that as few people as possible knew about the store, and all the goods were delivered only to them. It was a very fertile time in terms of consumer demand. People were willing to pay any money to buy something extraordinary, unusual, favorably different from the existing assortment on the market.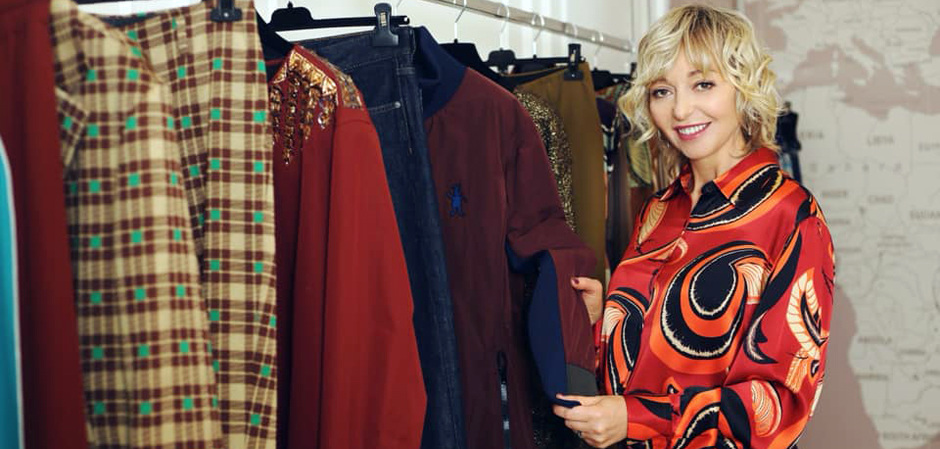 – Do you have two boutiques in Rostov? Have you ever thought about expanding, creating a network?
– I now have one boutique left, the second one was located in a shopping center, which was closed for reconstruction. I love development, but I am attracted to new, not yet mastered directions, which are most often also related to fashion and beauty. For example, after five years of operation of the first boutique, I opened a large beauty salon in the same building with a full range of services, from medical rejuvenation services to fitness and SPA. Initially, a wonderful team of specialists was selected, and now the boutique's customers are also happy to visit the beauty salon.
At one time I had a Murano glass salon, which had to be closed due to the crisis and the growth of the euro. I was also engaged in the tourism business. A certain successful stage in the development of this area of activity has passed, and when there was a decline, I came out of it. That is, I try in my business to meet the pressing market and life demands and not to be rigidly attached to anything.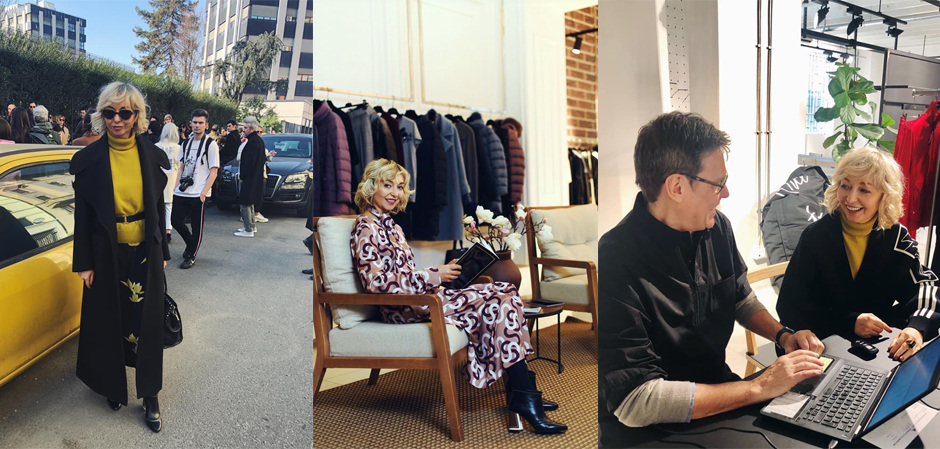 – On what principles was your boutique created? Do you offer your customers a certain direction in fashion or do you bring things of completely different styles and brands?
– I created a multi-brand store and I always make a selection of goods myself, in accordance with my taste and style. Of course, I take into account the needs of customers, but still try to always go a little ahead. The very name of the boutique is Weekend – orients customers to the fact that clothes for free, beautiful pastime are sold here and it is unlikely that they will find here very basic, everyday things or clothes that correspond to the office dress code. I try to buy stylish outfits, models with a twist, in which you can go to a restaurant, to a concert, to meet friends. For me, the defining moment is the design of the thing - elegant lines, beautiful prints, harmonious colors. The words "beautiful", "stylish" have always been key for me in the selection of collections. I love such brands as Dries Van Noten, Marni, No. 21, from Russian I have been selling the brand Alexander Terekhov for many years.
– Do you have your regular customers?
Of course, for so many years we have had a pool of our own customers, there is a large customer base. And although Rostov is quite a big city – more than a million inhabitants, – here in certain circles everyone knows each other. Whole families have been coming to us for many years, that is, we see how children grow up, grandchildren appear and also become our clients. To some extent, it resembles a closed club system. But the fame of the store spreads not only in Rostov, among our customers there are also nonresidents. Clients come even from Moscow.
Natalia Kulagina interviewed
To be continued.
Photo: Union of Russian Buyers