The mission is feasible: for fashion — to Italy!
This is the country where current trends are born and materialize. Prada, Gucci, Giorgio Armani, Dolce&Gabbana, Versace, Moschino, Fendi These are not just high-profile labels, they are legends and milestones in the world history of the fashion industry. Italian institutes of design and fashion business occupy leading positions in industry ratings and supply the best personnel far beyond the Apennine Peninsula. Do you dream of becoming a fashion designer and participating in world fashion weeks? Do you want to work with leading fashion houses? Are you looking for new solutions for your brand or new horizons?
Make your dream come true by joining the Business Mission to Italy (Lombardy region), which SOYUZLEGPROM organizes from September 24 to 28, 2018. The official logistics operator of the event is the consulting agency Just Logistics.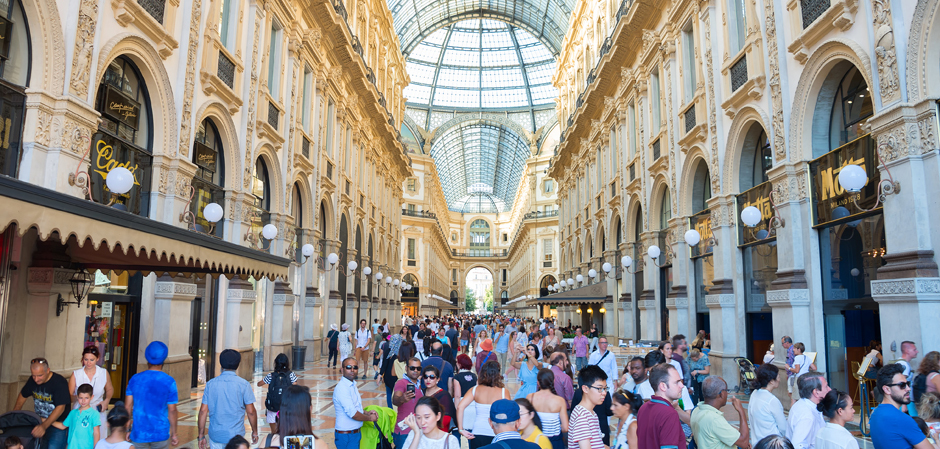 The program includes visits and meetings with the management of the following companies:
Marzotto Group

, a division of Ratti S.p.A. – fabric manufacturer;

Itema S.p.A

. – one of the world's leading manufacturers of looms;

Filmar Network

– cotton-based thread manufacturer;

CANCLINI TESSILE S.P.A.

– manufacturer of high-quality fabrics for shirts.
Also, meetings with:
will be held to establish business ties and exchange experience.
Camera Nazionale della Moda Italiana

– National Chamber of Fashion of Italy;

Federazione Moda Italia

– Italian representative organization of wholesale and retail trade in clothing and textiles;

SMI Federazione tessile e Moda

– Italian Textile and Fashion Federation;

Assomoda

is an Italian association of fashion and sports agents and distributors.
In Milan, we will also organize a meeting with the recognized Italian designer Alberto Zambelli with a visit to MAISON ZAMBELLI to demonstrate the entire process of preparing a new collection and getting acquainted with the showroom.
The cost of participation includes the costs of transfer, translation services, attendance at all business meetings under the business mission program. We will also be happy to help you book a hotel and air tickets for your stay in Italy.
For all questions related to the business mission program, possible participation and pricing, please contact me via messages in my office on the multi-channel platform Fashion magazin.

Ci vediamo!
Photo: shutterstock