In the recent past, women's clothing from a manufacturer from Russia was associated by most with gaudy, tasteless things of mass production. But the situation has changed, and now the inscription "made in Russia" gives confidence in the conformity of the products with the latest fashion trends. Our trademark is the best confirmation of these words. Collections of women's clothing «S&S» arouse the affection of active women who care about their career and professional growth, as well as romantic natures who prefer feminine and elegant solutions.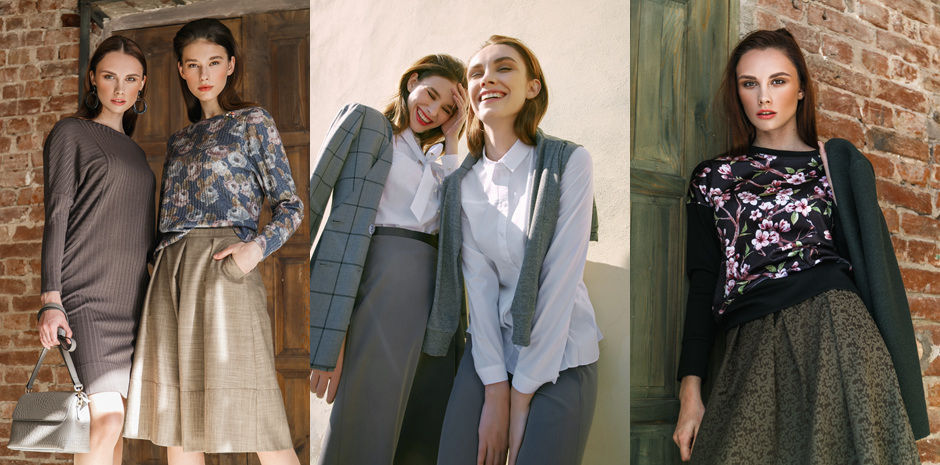 Among other manufacturers of women's clothing, our brand is distinguished by the optimal combination of "price-quality-mood". Each collection is created on the basis of fashionable and bright trends of the season, but adapted to the audience of Russian women.
When building our business processes, we chose the scheme according to which fashion laboratories work. After the designer develops the collection, experimental samples are sewn and brought to a form that satisfies the creative intent of the author. Then all the necessary design and technological documentation is prepared for the product, together with which it is transferred to the sewing factory, where the serial production of women's clothing from Svetlana Zotova is already beginning.
Well-organized production of fashionable women's clothing and strict control over all technological processes guarantee exceptional quality of manufactured products.
The main landmark of the brand «S&S» is an individual style, which attracts modern women who find the clothes we produce stylish, practical, fashionable and subtly reflecting the female inner world.
Produced size range 42 - 54
Minimum order from 30 thousand rubles
For a new collection of at least 4 sizes per article. There is no restriction on old collections.
It works on 100% prepayment.
To buy women's S&S by S. Zotova wholesale, register on the b2b platform Fashion magazin and send orders inside your personal account.
Communication directly with a brand representative in your personal account, prices, discounts, shipment volumes, special conditions in one click!