SHISHKIN is responsible for the image of the Russian national team at Worldskills 2019
The 45th World Championship in professional skills Worldskills-2019 has started in Kazan. 1351 young professionals from 63 countries of the world will take part in it. The spectacular opening ceremony was held at the stadiumKazan Arena, the date of which symbolically coincided with the day of the Russian flag, which was noted by Dmitry Medvedev.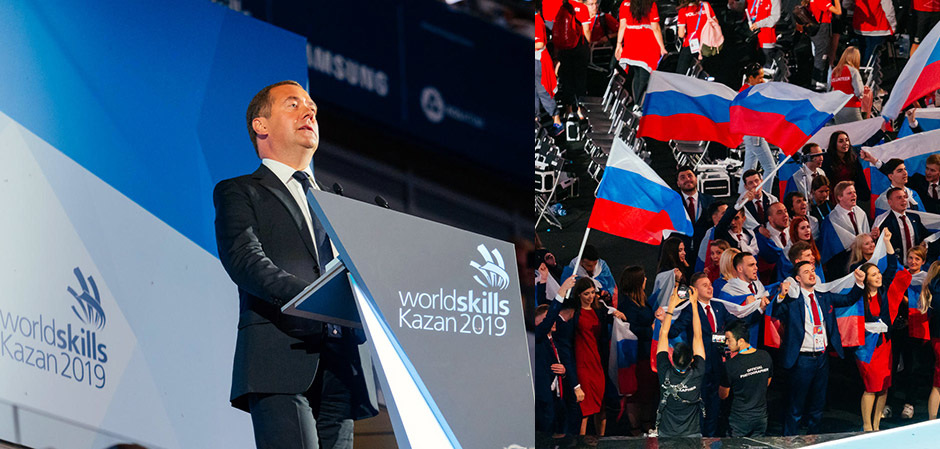 The day before the opening Dmitry Medvedev got acquainted with the location of the championship – International Exhibition Center «Kazan Expo», the large-scale area of which occupies 195 thousand square meters. m. Members of the Russian team, including 2 participants from Yekaterinburg, were photographed with the head of government and they gave him an iconic badge of a member of the national team.
The key point in any competition is the "equipment" of the participants. Once again, the Russian national team will be dressed by GC "Tailor's manufactory SHISHKIN».
A collection of classic clothes in the corporate style of the national team, made of high-quality materials from foreign manufacturers. To implement this part of the order, all the participants of the team of more than 200 people were taken all the measurements necessary for sewing according to the Made-to-Measure system.The Russian national team shone at the opening of the championship in new kits.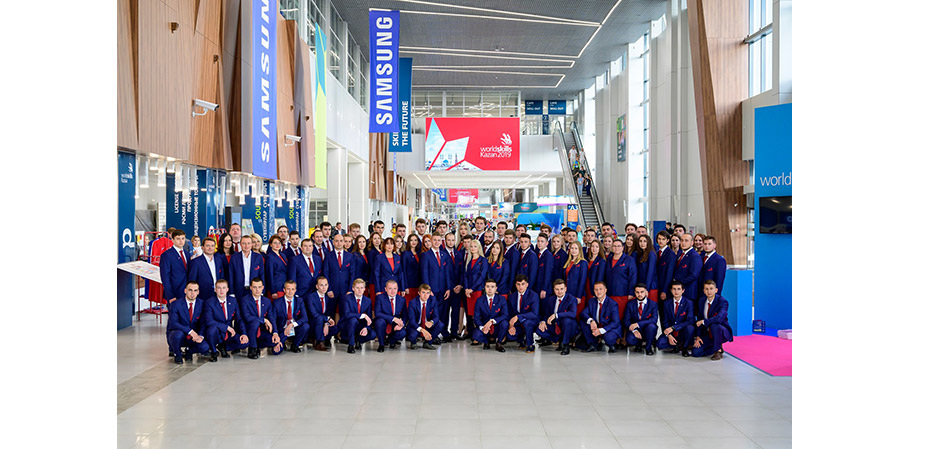 Also for the Russian delegation and participants, individual kits in a sporty and casual style have been developed. The full image consists of two types of polo, T-shirt, work pants, windbreaker and sweatshirt. The design includes not only an image component, but also relies on comfort and safety for brilliant participation in competitions.
As part of the national team WorldSkills Russia, taking part more than 200 representatives from 25 regions of the country. It is significant that for the first time Russia has become a platform that hosts world-class professional skills competitions.
We support our participants and wish every young professional good luck!
Source: SHISHKIN
Photo: SHISHKIN