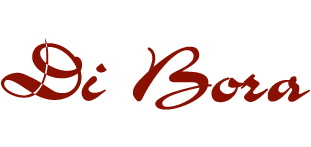 For more than 20 years Di Bora has been producing comfortable and high-quality shoes for women.
All shoes are made from natural materials of the highest quality from Italian, German and Turkish manufacturers.
We don't just sell shoes, like most companies today, we create and sell products ourselves - hence the obvious advantages:
The absence of excessive trade margins – our shoes are really worth the money.

Quality control of the full cycle from the purchase of raw materials to the sale of a finished pair of shoes.

The direct relationship is what allows us to promptly take into account the opinions of our customers.
Every day the company's specialists work on the development and improvement of pads.When manufacturing shoes, we take into account the wishes of our clients, their lifestyle, as well as the anatomical features of the foot. Thanks to this in shoes Di Bora every woman will feel maximum comfort!
In 2005, we added the 33rd, 34th and 35th to our size range for women who need small shoes. And also 41 - 43rd for those who wear shoes of large sizes. All pads go ramer in size.
Buying shoes from us in bulk, you get the following advantages:
A quality product that your customers will appreciate.

Stability and fulfillment of orders on time.

The possibility of forming an order not in sprouts, but in any convenient size range.

Guarantee of the best price/quality ratio.

Assistance in purchasing, consulting.

Individual approach to each client.
Location: St. Petersburg.
Delivery: to the transport company - free of charge.
When ordering from 25 pairs, delivery to a locality in Russia is free of charge.
Minimum batch: 10 pairs.
To buy women's shoes Di Bora wholesale register on the b2b site «Fashion magazin» and send orders inside your personal account.
Communication directly with a brand representative in your personal account, prices, discounts, shipment volumes, special conditions in one click!