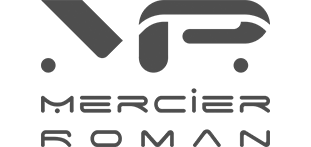 The company «Mercier Roman» produces high-quality and affordable products made of genuine leather, accepts orders for the manufacture of products according to individual sketches, including with the application of the logo by silk screen printing, hot stamping and others.
The manufacturer develops an original design of leather covers for documents, business cards, cardholders, key cases, money clips, wallets and purses, wallets, folders for documents, travel and youth bags, cases and cases for technical devices.
PRODUCTION
For the manufacture of leather goods, the company "Mercier Roman" uses only high-quality natural raw materials from trusted suppliers from Russia and Italy. Dyes, adhesives and other materials used in production are tested and absolutely safe. All products of the company meet modern quality standards of the Russian Federation.
Every month, the company introduces several new models to the range, both classic and according to the personal wishes of customers. All novelties are evaluated in terms of practicality, functionality and aesthetics by special control groups.
The company "Mercier Roman" strives to meet the needs of customers in comfortable, stylish, durable and affordable leather goods and does everything possible to make such a purchase pleasant and profitable.
Location: The company's offices are located in St. Petersburg and Moscow.
Territorial coverage: Russia and neighboring countries.
Delivery:
In St. Petersburg – 300 rubles, when ordering from 2500 rubles – for free.
In Moscow – 650 rubles, when ordering from 4500 rubles – for free.
Delivery by mail – parcel of the 1st class. The minimum order amount is 500 rubles.
Delivery by transport companies is only for wholesale buyers. In St. Petersburg, delivery is carried out at the expense of the company.
Shipment: Pickup is carried out from a warehouse in St. Petersburg from 09:00 to 17:00.
Payment: Shipment is carried out only after making a 100% prepayment.
Return of goods: 100% product return guarantee.
Working conditions with individual orders:

Personal development and production of leather goods for corporate clients and advertising campaigns is carried out: production of business accessories, representative products, business souvenirs made of genuine leather with branded symbols for your partners and customers.
It is possible to personalize serial products with the company logo embossed on genuine leather on covers for documents, diaries, wallets, business cards, address folders.
The company provides a service for the development of special leather products - covers for any type of documents, business folders, wine cards and menu folders, covers and cases for any products, covers (covers) for notebook blocks, diaries and planning.
It is possible to apply brand symbols and logos to any product of the company by the method of blint (blind embossing), congreve, as well as using foil.
All work on the manufacture of leather goods is carried out in a short time with the exact fulfillment of the conditions and requirements of the customer.
To purchase collections «Mercier Roman» register on the b2b platform «Fashion magazin» and send orders inside your personal account.
Communication directly with a Brand representative in your personal account, prices, discounts, shipment volumes, special conditions in one click!