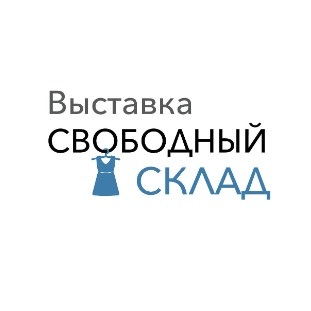 The exhibition "Free warehouse" will help you quickly find a supplier of fashionable products
On October 17, 2022, the Moscow TVC "Tishinka" (Moscow, Tishinskaya Square, 1) will host the exhibition "Free Warehouse", which will bring together representatives of fashion brands and retailers on one platform. The event is organized by the Russian Association of Fashion Industry Participants (RAFI) and PROfashion media holding with the support of the Ministry of Industry and Trade of Russia.
Get special accommodation conditions
The Free Warehouse exhibition will present a wide selection of ready-made collections of the current season of women's, men's, children's and home clothing, underwear, shoes, accessories and other goods available from warehouses, from more than 50 brands of various price categories, from the mass market to premium. Such well-known brands as Baon, Vira Plotnikova, Vassa & Co, Jane Sarta, Bella Collection, Lerros, Bezko, «World of Cashmere & raquo; and others have already confirmed their participation.
The event, organized in the format of an off-site showroom, will allow buyers, managers, representatives of retail chains, department stores, owners and employees of fashion retail to quickly sort, purchase and re-order collections.
The debut edition of the event was held on April 6, 2022 in Moscow, bringing together more than 60 suppliers and over 400 customers, including representatives of the Snow Queen store chains, Ralf Ringer, «Sir», Incity, Lady&gentleman CITY, Familia, OFFPRICE, Soho Fashion, Department stores «STOCKMANN», «Holding Center», «Moscow», Ozon marketplaces, «Yandex. Market», companies Leomax Group, «BTK Group», Fashion houses Victoria Andreyanova. The exhibitors' products could be purchased both directly at the exhibition in editions of 5 — 10 units, and from a warehouse of — 100 units.
We invite retail representatives who need new partners to participate. For details and a list of exhibitors, see the website: https://sv-sklad.expodat.ru/sv-sklad.html
Get a free invitation to the exhibition: https://sv-sklad.expodat.ru/sv-sklad.html#reg
Finding a partner will also help Telegram channel "Free warehouse", which publishes vendor announcements about the availability of ready-made collections for free. You can send a request for publication via chatbot— he will ask a few questions and form an ad. After processing by moderators, within a few hours, it will appear in the Telegram channel feed.
VENUE:
TVK "Tishinka", Moscow, Tishinskaya Square, 1
Dates and opening hours:
17—October 18, 2022 10:00—18:00