TM Choupette at the CJF exhibition
From February 25 to 28, the Russian brand of children's clothing Choupette traditionally took part in one of the largest events in the field of children's retail – the 22nd exhibition «CJF– Children's Fashion-2019. Spring». Brand Choupette demonstrated its new collections of the season spring-summer 2019:Marshmallow andAquamarine for girls, Street» and «Odyssey» – for boys. These collections are already available in all cities of Russia, CIS, USA, Switzerland, UAE, and in the online store Choupette.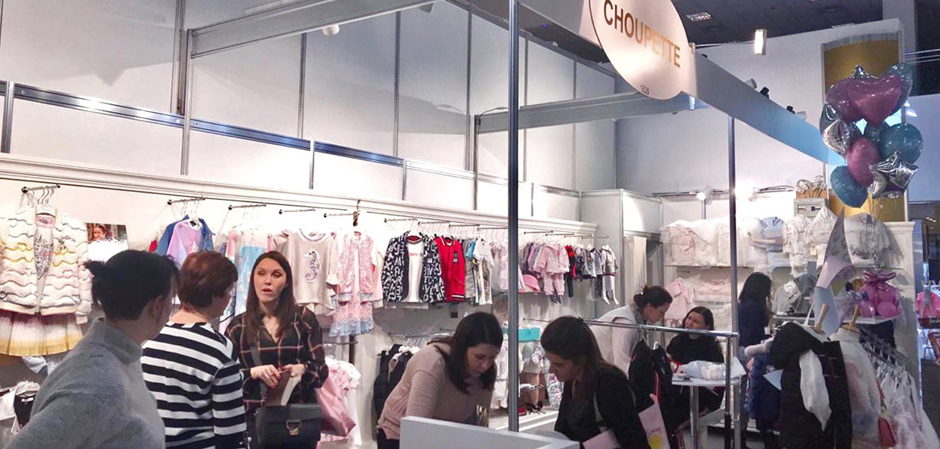 Clothing, shoes and accessories Choupette have been in great demand among both buyers and buyers around the world for more than 10 years. So, in January 2019, the Russian brand Choupette became the only brand representing our country at the last exhibition Pitti Immagine Bimbo 2019 in Florence.
Comments Anastasia Vasilkova, Development Director of TM Choupette: "The brand is rapidly gaining momentum and continues to expand every year. we are pleased to be part of the world of children's fashion and once again take part in the CJF exhibition. We monitor what is happening on the market and appreciate our competitors, this helps us understand our capabilities and develop in the right direction. This year we launched a capsule for orthodox Muslim countries, at the exhibition we showed for the first time a line of underwear created jointly with TM "Russian Army", which has already proved very successful in terms of sales. Also in the spring-summer collection is our collaboration with the Brazilian brand – a line of shoes and accessories for girls. At this exhibition, we received more than a hundred contacts of new partners, and this is our standard at the exhibition.
Photo: Choupette