b2b Magazine
ZENDEN Group received the Gratitude of the Minister
In accordance with the Order of the Ministry of Economic Development of the Russian Federation dated November 2, 2018, the President and founder of ZENDEN Group Andrey Pavlov was awarded Thanks to the Minister of Economic Development Of the Russian Federation Maxim Oreshkin. Gratitude to Andrey Pavlov was announced for his significant contribution to the development of entrepreneurship, proposals to improve the investment climate in Russia and active public activities that he has been conducting for many years.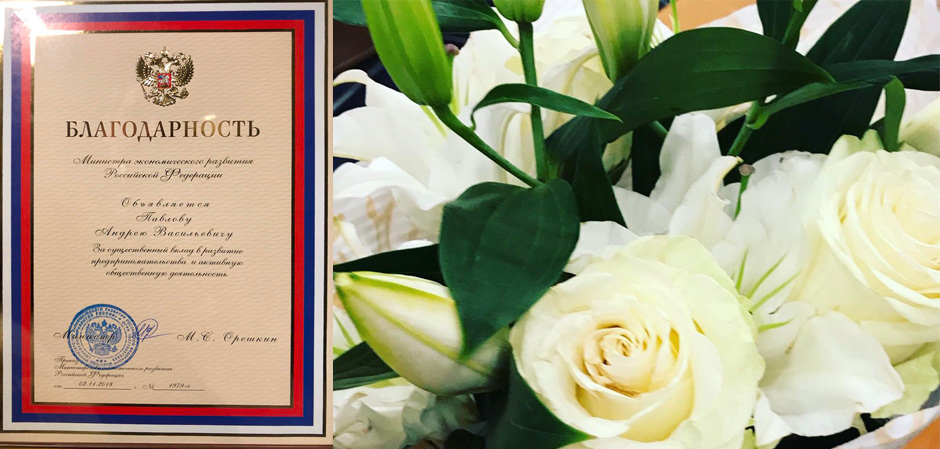 In 2018 alone, Andrei Pavlov proposed more than twenty proposals and bills important for the economy, such as increasing the efficiency of labor costs or changing the opening hours of stores, for consideration by the State Duma, the Ministry of Industry and Trade, the Public Chamber and other public authorities.

Andrey Pavlov is a member of the General Council of Business Russia, and is also the Chairman of the Business Russia Committee on Business Social Responsibility. The committee's work is aimed at solving the most acute social problems, including the revival of the institute of patriotism in Russia, employment of vulnerable groups of citizens, education and enlightenment, the development of the institute of family, sports and health.
Photo: Zenden Group