b2b Magazine
The new fashionable tenant of the shopping center "Waypark"
In the shopping and entertainment center «Waypark» a multi-brand store Fashion Marine has opened. The tenant occupied a little less than a hundred square meters in the shopping gallery of the shopping mall, having signed a lease agreement for a period of 11 months. The transaction was conducted by the management company of the complex – «Market Trade Center».
The chain of multi-brand stores Fashion Marine presents fashion collections of casual and sportswear of yacht and marine style. Clothing of the average price category, but with high consumer properties for men and women.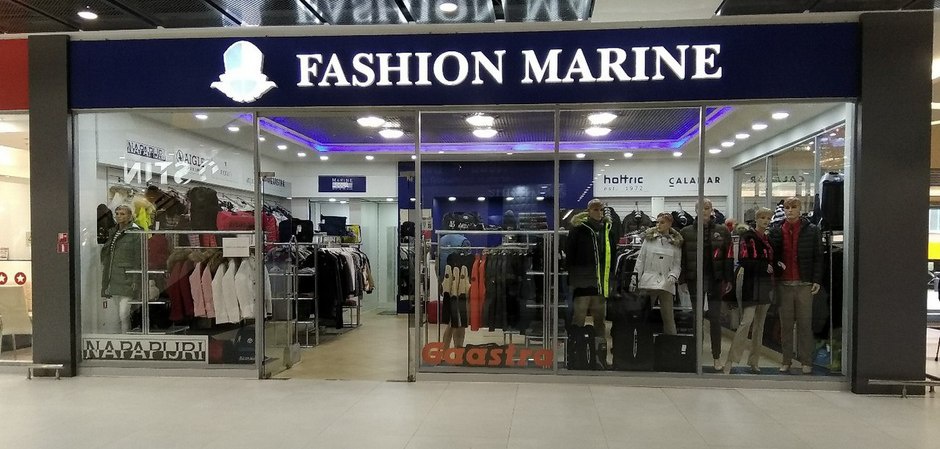 «The new tenants of the SEC«Waypark» meet the increased needs of our purchasing audience by offering new solutions in the assortment line and formats, - commented Olga Filippova, Commercial Director of the shopping center «Waypark». To date, almost all the areas in the shopping gallery are occupied, the vacancy rate is less than 7%.
In the near future, a number of new openings are planned in the SEC «Waypark», including a children's entertainment center-a climbing wall.
Shopping and entertainment center «Waypark» – one of the first professional shopping malls in the Moscow region, implemented in 2004. The complex with a total area of 89 thousand square meters is located in the north-west of Moscow, surrounded by large residential areas: Mitino, Kurkino, Krasnogorsk, Khimki, Tushino and others. More than 1 million residents live in the primary accessibility zone, and more than 2 million people live in the secondary zone.