b2b Magazine
NEW FACE URBAN JUNGLE Young Designers Competition
From October 19 to 28, 2018, the seventh annual fashion week GALERIA FASHION WEEK`18: URBAN JUNGLE will be held in the shopping center «Gallery in St. Petersburg. A large-scale competition for young designers NEW FACE URBAN JUNGLE has been announced as part of the project.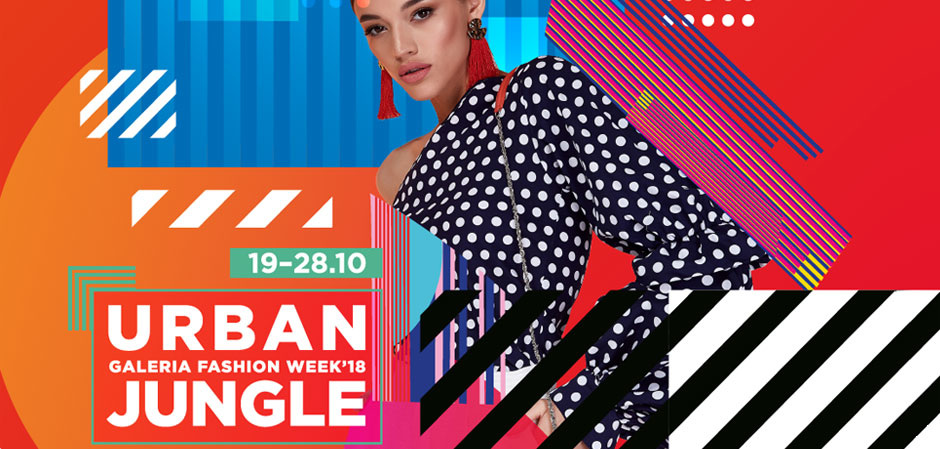 NEW FACE URBAN JUNGLE This is a challenge to global urbanization and generally accepted fashion trends. 10 young fashion designers who managed to preserve their individuality and their own style will show their collections on stage in the main atrium of the Gallery. Participation in the NEW FACE URBAN JUNGLE– competition is not only an opportunity to get an assessment of your talent from the most famous St. Petersburg representatives of the fashion industry, but also a chance to compete for valuable prizes: a two-month internship with Nelly Nedre, provided by online educational media for young entrepreneurs in the field of new economics and urban development mastera.academy and an internship with Yuri Pitenin, as well as the Grand Prix of 100 thousand rubles.
To take part in the competition, it is necessary to send an application with the subject of the letter "Competition of young designers" by October 22. to the official email of the project, attach 5 photos of clothing models and a motivational essay. On October 24, 10 finalists will be announced, who on October 26 will present collections on the main podium of GALERIA FASHION WEEK`18. The main winner of the contest will be selected by the jury members - fashion experts with extensive experience in the fashion industry.
Participation for designers is free. The Gallery takes care of all the costs of organizing the displays of the shopping center.

Photo provided by the organizers.