b2b Magazine
JLL – new broker of the Columbus shopping Center
The company JLL has been appointed as a consultant for the lease of the shopping and entertainment center Columbus in the south of Moscow.
Columbus shopping center is one of the largest super-regional facilities of the capital and the largest in the Southern Administrative District; its total area is 277 thousand square meters, leased 136 thousand square meters. The object is located within walking distance from the metro station «Prague», on the «evening» side of one of the busiest routes of the Warsaw Highway. A comfortable underground and ground parking for 2,600 parking spaces is provided for visitors of the shopping center. The coverage area of the facility exceeds 2 million people.
Among the tenants of the SEC Columbus – hypermarket «O'Kay», «M.Video», «Decathlon», «Sportmaster», brands of groups Inditex and LPP, UNIQLO, H&M, Koton, LC Waikiki, Kiabi, Hoff Home, multiplex cinema «Kinomax». The shopping center highlights an expanded children's cluster of goods, services and entertainment, including such stores as "Detsky Mir", Hamleys, "Korablik", Mothercare, ELC, Original Marines, Joki entertainment children's center Joya, petting zoo «Pet a raccoon», playground Little Star.
The opening of the SEC Columbus took place in February 2015. The object was awarded the professional award CRE Awards as the best super-large shopping center in Russia.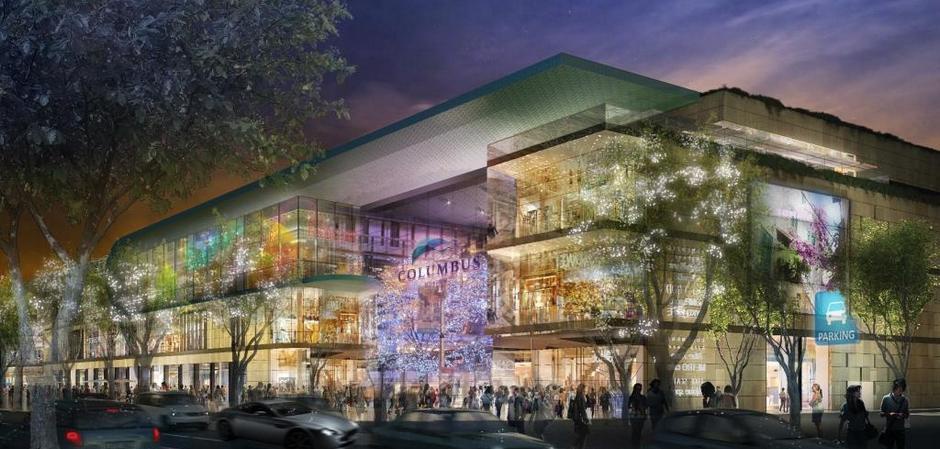 Sergey Vadyaev, Managing Director of the SEC Columbus, says: "The shopping and entertainment center Columbus was launched in a difficult period of 2014 and 2015, while it was successfully filled with tenants. Today, the attendance of the facility is at a high level and continues to grow in 2017 by 20-25% every month. We do not stop there and continue to work on the Columbus shopping center, attracting new popular brands and concepts to it, so that the object strengthens its position in the market of high-quality retail real estate in Moscow. We are confident that cooperation with the JLL team will allow us to achieve our goal."
Ekaterina Zemskaya, Regional Director and head of the retail real estate department of JLL, comments: "For two and a half years of operation of the SEC Columbus confidently entered the top of the best shopping centers capitals. A winning location, convenient transport accessibility, an extensive range of goods and services and, most importantly, stable traffic generated - all this makes Columbus attractive to retailers, including those who are just entering the Russian market. We see a serious potential to strengthen the pool of tenants of the facility by attracting high-quality network operators of fashion galleries, expanding the offer of children's goods and restaurants.