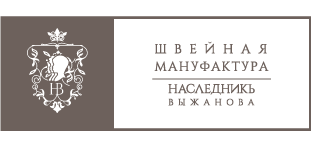 «The Izzhanov Heir Manufactory is a family company that has been working with goods for expectant mothers and children for more than 20 years. The creators of the project are Andrey and Elena Vyzhanov, as well as their spiritual and ideological inspirers, heirs Stephanie, Arseniy, Seraphim, Marfa. During their work in the Russian market, Andrey and Elena have firmly gained the status of experts in the field of Baby and Maternity Fashion.
The special pride of the company is its own production "Sewing manufactory"The heir of Vyzhanov","created in 2015. The experience of parents with many children, combined with 20 years of experience in retail, allowed us to create the perfect clothes for kids:from newborns to 7 years old.
"We have taken everything into account by the example of our children and decided to share our experience with you, taking into account everything that parents can worry about, and we truly put our knowledge and a piece of soul into each product."
The brand's assortment includes clothing for the most important events for each family: discharge, christenings, solemn ceremonies. There are also collections of knitted things, a line of comfortable knitwear and casual clothes for every day. Limited seasonal collections of clothing and hats are produced annually.
Advantages of working with «Manufacture Vyzhanov's heir»
We are creative, ideological, non-banal.
We ourselves are representatives and bearers of the values of our target audience.
Exclusive author's design.
Presentable packaging.
Professional photo and video content.
We monitor compliance with the RRC and the territory of the brand's presence.
We are members of the Association of Enterprises of the Children's Goods Industry (AIDT).
Location: The warehouse is located in Lipetsk.
Territorial coverage: Russia and the former CIS countries.
Delivery:Delivery is paid to any region by a transport company of the customer's choice.
Minimum order: from 30,000 rubles.
The product is sold not only in size ranges, but also in a single version.
The purchase from the base collection is not limited in time if the goods are in stock.
It is possible to pre-order collections of future seasons.
Shipment of goods: Only after 100% prepayment.
Refund and Exchange: Only identified defective products.
Discounts: A system of discounts is provided depending on the volume of purchase. The terms of discounts are negotiated individually with each customer.
To buy children's clothing «The Izzhanov Heir Manufactory» wholesale register on the b2b site «Fashion magazin» and send orders inside your personal account.
Communication directly with a brand representative in your personal account, prices, discounts, shipment volumes, special conditions in one click!