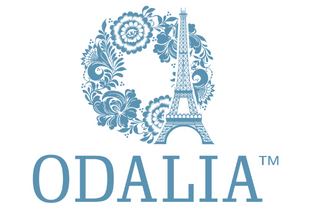 KNITTED KNITWEAR
Russian Russian brand of women's knitwear with the participation of a French designer of Russian origin, a member of the Guild of Artists and Architects of France – Eugenie Decroix,clothing with French chic and Russian character.ODALIA is a Russian brand of women's knitwear.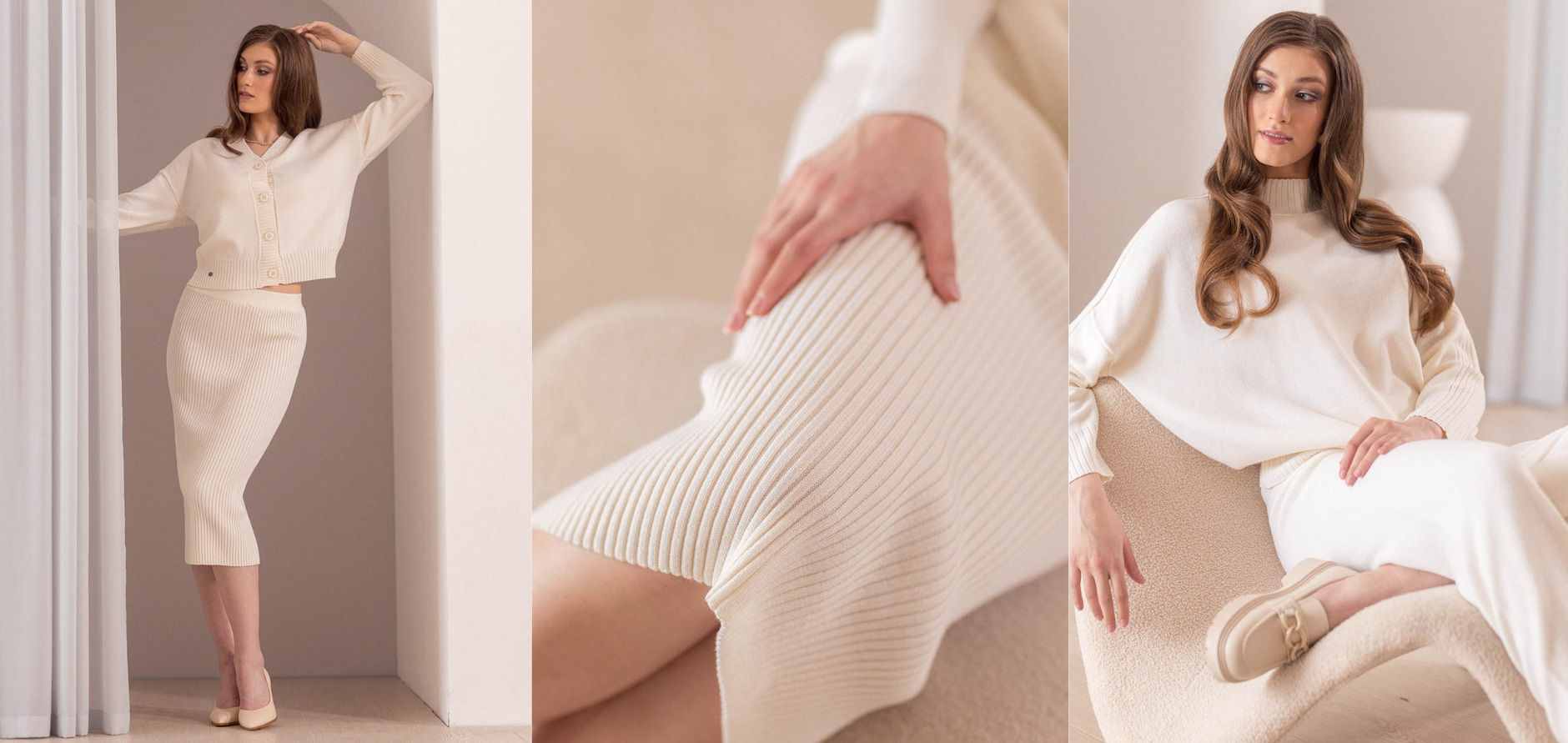 Creating collections, the brand's designers rely on both the latest fashion trends and the experience and taste of our customers. Therefore, the brand's models are relevant not only in a particular season, but will also be loved for several years.
Capsule collections Premium and Casual are released 2 times a year (spring-summer, autumn-winter), they are well equipped both with each other and with another wardrobe. The brand's products can be worn both on the way out and in everyday life, it will always look appropriate and stylish.
ODALIA knitwear is addressed to women who appreciate aesthetics, comfort, high quality, created with love and enthusiasm.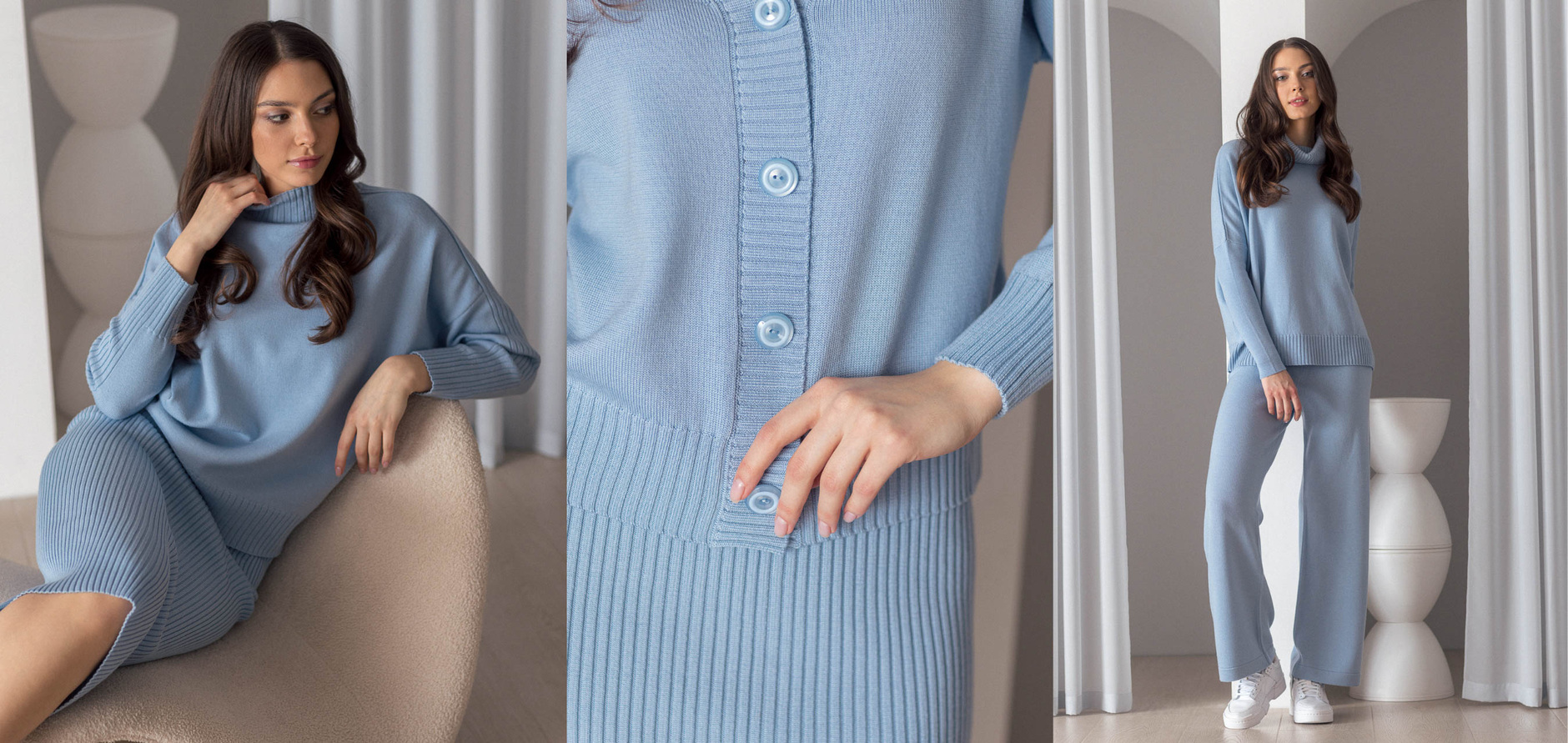 PRODUCTION OF ODALIA
The production is equipped with modern German and Italian CNC equipment;
Innovative technologies that are used in production help to achieve high quality;
All products undergo a full cycle of wet-heat treatment (an important stage in the production of knitted knitwear) and, subject to the recommendations indicated on the sewn label, do not shrink;
Yarn, fabrics and accessories are carefully selected from trusted suppliers for the production of knitwear. The main part of the brand's products are made of merino wool, cashmere, shorn angora, baby alpaca, cotton, viscose, they are tactile pleasant and wear-resistant;
The designers of the brand follow trends, work for the future, produce elegant and basic things. The brand has many sets in basic and light shades, there are also bright trendy colors;
The collections include popular models in sizes from S to 3XL and are suitable for different types of figures.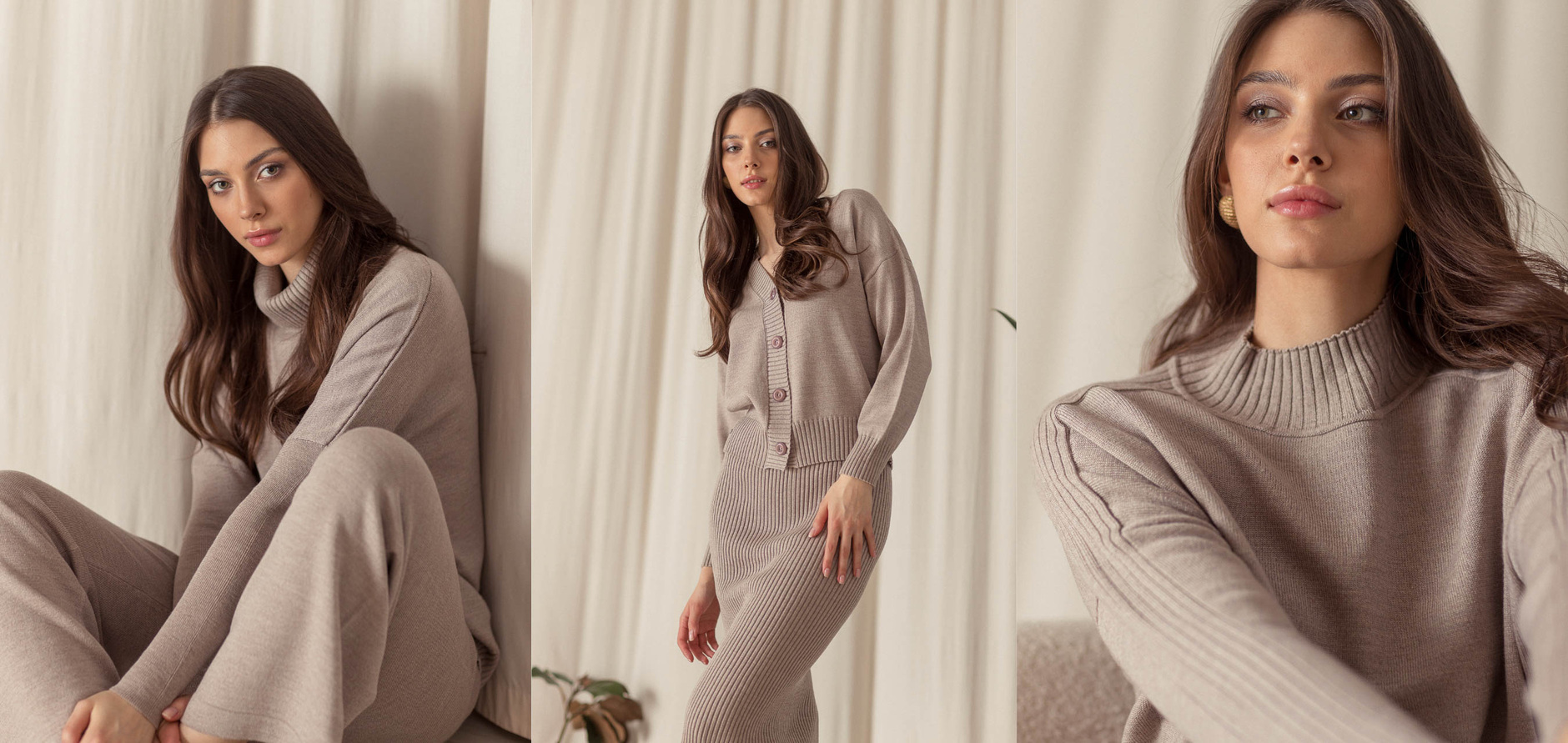 ADVANTAGES OF WORKING WITH ODALIA
A brand that women love;
Well-selling models;
Consistently high quality;
Seasonal updating of collections;
Capsularity and versatility of collections;
Convenient on-line ordering system;
Assistance in making an order taking into account customer demand;
Possibility of sorting during the season;
Delivery on time;
Work directly without an intermediary;
Authorized buyers have access to a full catalog with wholesale prices, a convenient personal account.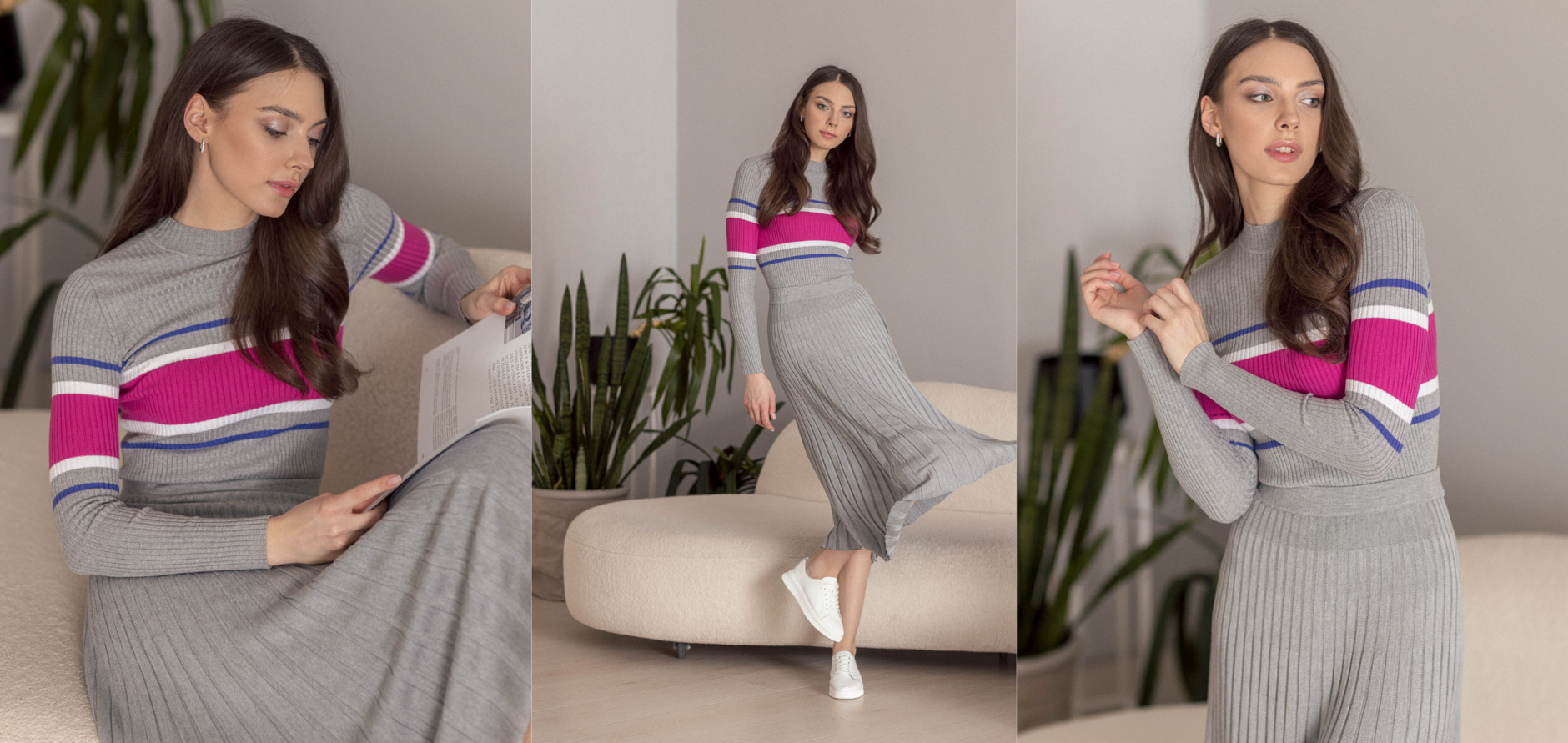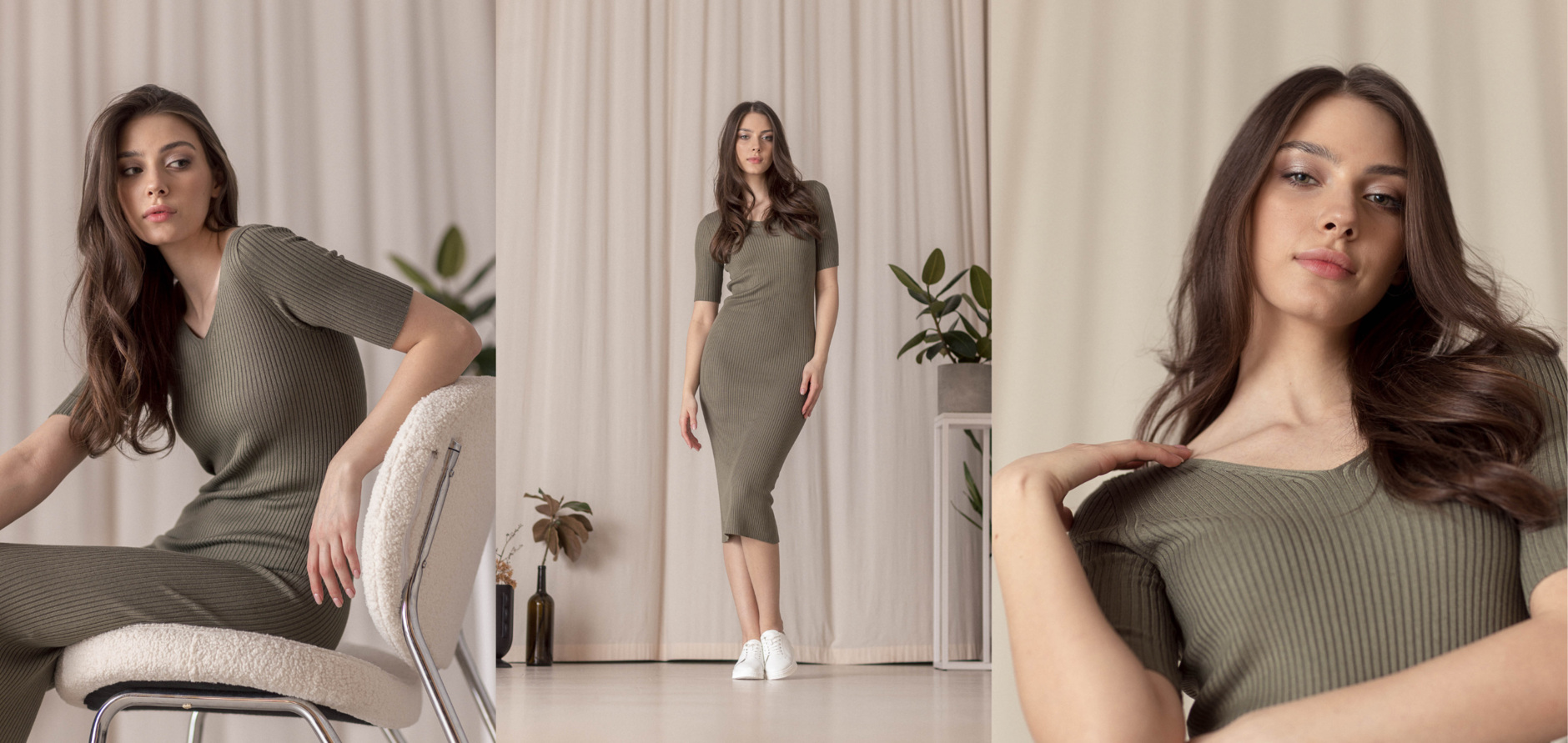 Enlist the support of a reliable supplier and build a successful business!
ODALIA TM – with you and FOREVER!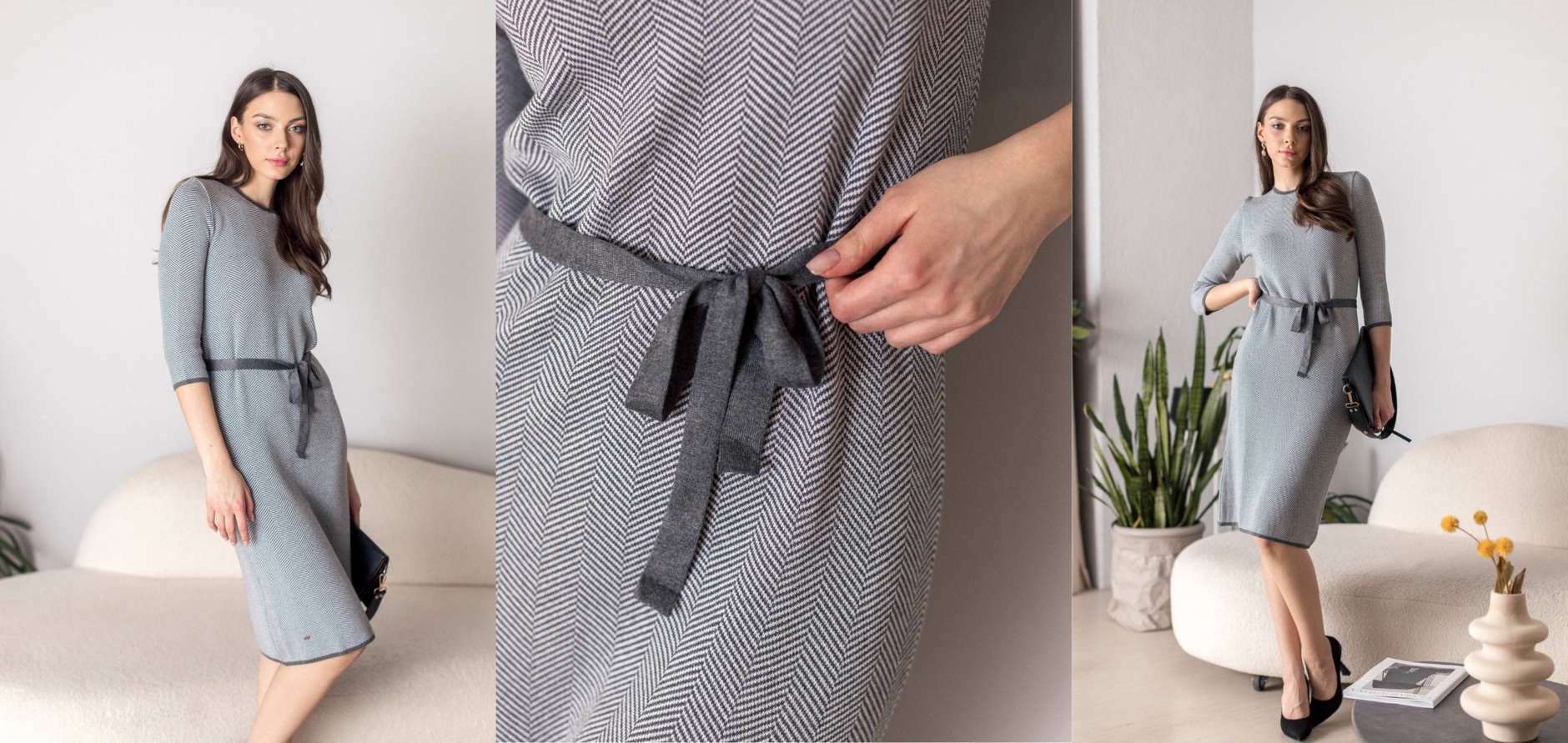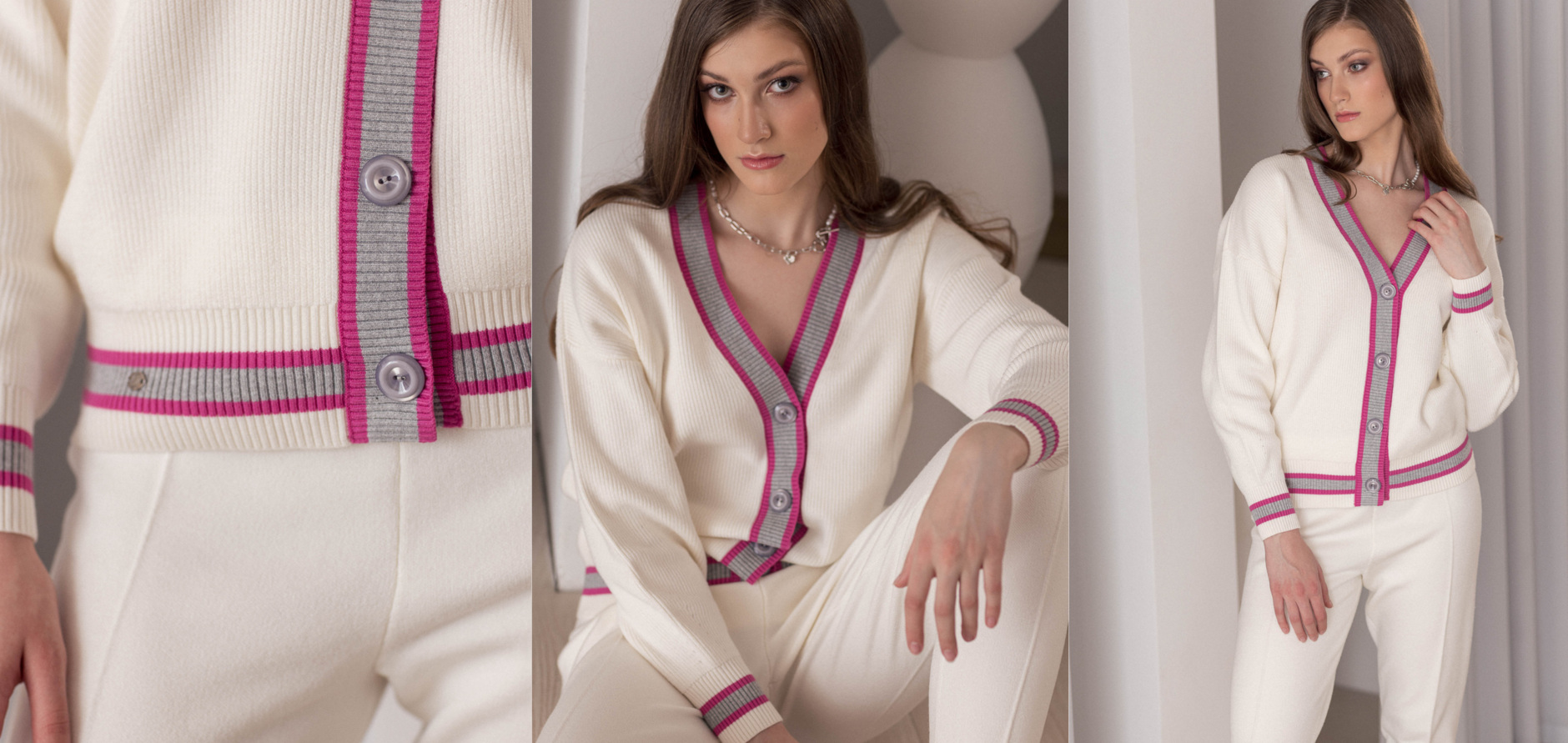 PRE-ORDER
The minimum order amount is 100 thousand rubles, at least 4 sizes in one article.
When making a pre-order six months before the release of the collection, payment is made as follows:
Prepayment after invoicing 30%
Within a month - 20%
Before sending 50%.
Sorting can be done in season (if available in stock) by paying 100%.