MONFLAME is a clothing brand from St. Petersburg.
We adore knitwear in all its manifestations and believe that it is knitwear that should form the basis of the wardrobe of a modern urban dweller. Things that do not crumple, have a fashionable silhouette, perfectly combine with each other and with other things and are suitable for any occasion.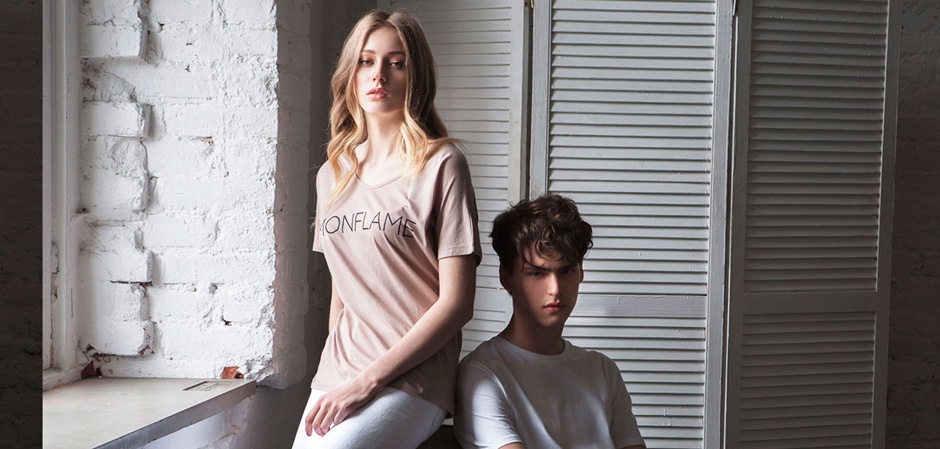 The key models of the brand are T-shirts and sweatshirts, modern shapes made of pleasant to the touch fabrics. We are against single-use in clothes and we want to ensure that each of our things becomes a favorite in the wardrobe, worn for a long time and with pleasure. To do this, we use organic cotton, modern varieties of viscose modal and tencel.

Prints MONFLAME ironically bright are produced in limited editions and applied with dyes, the safety of which is confirmed by European certificates.
1. Getting samples
We are located in St. Petersburg. We can send samples to other cities of Russia for review. To do this, you need to place an order with us for at least 10,000 rubles and pay for its delivery. Within 5 working days after receipt, you will have the opportunity to evaluate the quality of the goods. If for any reason the product does not suit you, you can return it to us. We guarantee a refund of the money received after receiving the goods in their original quality. The shipping costs for the return are paid by the buyer.

2. Terms of cooperation
minimum order – from 30,000 rubles;
the order completion period is 3 to 4 weeks.
3. Payment terms: 50% prepayment (after receiving the prepayment, we give the order to production), 50% before shipment.

4. Delivery to the transport company at the seller's expense.

5. It is possible to repurchase unsold goods at the end of the season, subject to the return of the goods in their original form.
To buy collections ofMONFLAMEwholesale, register on the B2B platformFashion magazinand send orders inside your personal account.
Communication directly with a Brand representative in your personal account, prices, discounts, shipment volumes, special conditions in one click!